get elephant's newsletter
Two of my favorite people: Bill Cunningham is the ancient, ever-curious, gentlemanly bicycling-about-and-photographing "On the Street" Fashion elder icon for the New York Times.
The problem is I'm not a good photographer. To be perfectly honest, I'm too shy. Not aggressive enough. Well, I'm not aggressive at all. I just loved to see wonderfully dressed women, and I still do. That's all there is to it.
For videos, articles, street fashion and muchmuch more from Bill Cunningham, click here.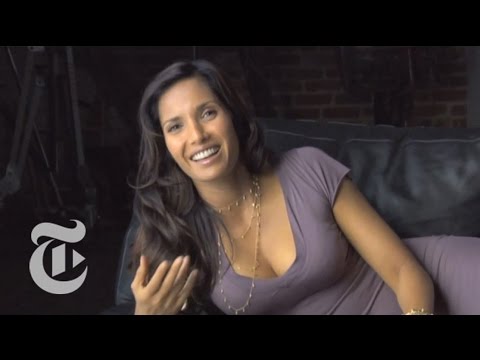 Padma Lakshmi, for those who've watched Top Chef, needs no introduction: she's poised, married to novelist Salman Rushdie, stunningly attractive and yet, still, elegant.
Still, Padma's not above selling out. Check this "more than a piece of meat" bit for Carl's Burger:

trending on elephant
The New Dating Rules & Why I Refuse to Play by Them.
Young Yoga Teachers: We are Missing Something Important.
A Letter to my Partner about my Depression.
From Divorce to New Relationship: 4 Lessons I Learned about Love.
Mindful Sex & Meditation.
A Male Perspective on what Breakups Teach Us.
How to Offend Authentic People.
How Group Sex can be a Tool for Personal & Spiritual Growth. {Adult}
Slipping Out of Love. {Mesmerizing Dance Video}