I have been going through much Spring cleaning these past few days and getting some  computer files cleaned up as well. Stumbling across some global Sirsa Graffiti tags I found this.
We were coming back from Cork, Ireland and saw this wall of mirrors at the airport in Shannon. I had to try a "header" and hope you enjoy the interesting effects… or at least this is how we entertain ourselves in airports…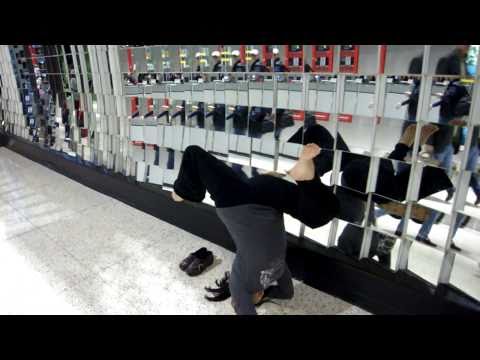 with love and pranams,
Cora Yoga Crone
Loved it? Leave a tip!
2 Responses to "Frequent Flyer, Yoga in Eire."