get elephant's newsletter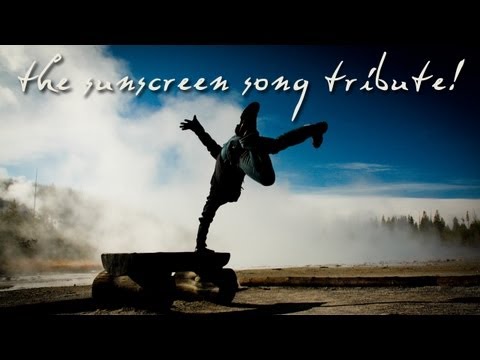 Video Inspires All to Live a Full Life.
This is a wonderful video tribute to Everybody's Free (Wear Sunscreen) – originally released in 1998 by Baz Luhrmann and based on Mary Schmich's column "Advice, like youth, probably just wasted on the young."
Love the way Ki'une of Risingbean.com joyfully encourages us to embrace life in all its majesty, take chances, enjoy each and every adventure and keep our sense of humor. The message is just as good today as it was ten years ago. Enjoy! And remember to wear sunscreen.
trending on elephant
The New Dating Rules & Why I Refuse to Play by Them.
Young Yoga Teachers: We are Missing Something Important.
A Letter to my Partner about my Depression.
From Divorce to New Relationship: 4 Lessons I Learned about Love.
Mindful Sex & Meditation.
A Male Perspective on what Breakups Teach Us.
How to Offend Authentic People.
How Group Sex can be a Tool for Personal & Spiritual Growth. {Adult}
Slipping Out of Love. {Mesmerizing Dance Video}