World AIDS Day falls on Dec. 1.
And there ain't too much Poetic about AIDS or HIV.
Or is there?
You could say it's a day to reflect on both the value and fragility of human life.
Since 1981, more than 25 million people have died due to the ravages of AIDS across our wild ass orb. And today, there are more than 33 million people living with HIV – including an estimated 1.1 million Americans.
What can one do? Well, for starters, we can practice safe sex. And if you're knocking boots and strapping on a glove before you make love, you might as well strap on a Sir Richard's condom. This innovative company produces VEGAN rubbers, and donates one condom to a country where they are really needed (and where AIDS often runs wild) for each sheath they sell. Plus, the founder, Mathew Gerson, is a close personal friend of Elephant Head Honcho Waylon Lewis, and a very good dude whom I can vouch for personally.
And by that I in no way mean his sexual prowess. I just mean he's a really good guy. With a sweet Venice loft. Who's doing great things for the world. While throwing cool, "conscious" parties.
But I was trying to be serious here.
I was reading about World AIDS Day a bit today. Pondering my next Poetic Move. And I read how "celebrities" are going to (GASP!) stay off Twitter until they raise some money to fight AIDS.
Well, I guess that's cool. Although it got me thinking. Why not actually DO something. Instead of NOT do something…that is often a total vapid waste of time in the first place.
So I did what I often do. I cooked up a random poem. And I filmed it.
Check it out: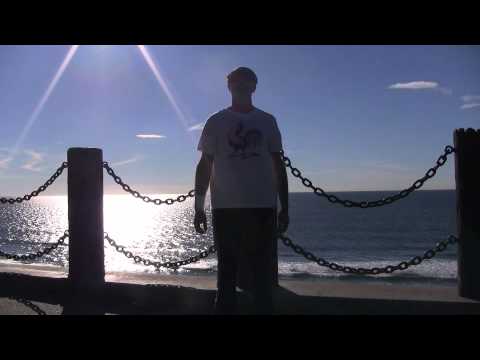 In it, I plugged a really great group here in San Diego called Special Delivery. I've donated to them, a few bucks a couple holiday seasons ago. They sent me a nice handwritten letter back. They're good souls. And they feed HIV-riddled people here in San Diego hot, home-cooked meals.
And, like most entities today, non-profit or not, they could use a helping hand to keep lending their own.
So if you're so moved, click on the link above. And donate to them. Or go to www.worldaidsday.org. Or www.aids.gov. And donate through there. Or buy a t-shirt from some "hot" designer dude named Mondo Guerra (nice outfit, Mondo).
Or stay off Twitter. Or share this link on Twitter. Neither. Both.
I dunno. I'm just a poet. But I'll be damned if I won't at least try to lend a helping hand. And voice. And heart.
Especially when it's not busy Tweeting.
But if you must…well, you can find me here. Oh yeah. And here. And feel free to share that poem!
Word. Peace. Write on.
Dylan
---
Incorrect source, offensive, or found a typo? Or do you want to write for Elephant?
Word Is Born
and outlaw oratorial outfit
Random Acts of Poetry
. Motivated by creativity, driven by passion and defined by heart, Dylan has often been called "a real piece of work." Among other things...
Dylan Barmmer is a poet, writer, performance artist and yogi living, laughing and playing in the stunning San Diego surf enclave of Cardiff-by-the-Sea, CA. Dylan also serves as Raconteur for Fortune 5,000,000 creative copywriting consortium