A 5Point Film Festival Fave:
I'm sitting on the floor in a dark corner of the huge main hall at 5Point Film Festival missing out on VIP drinky/munchy fun blogging up a final favorite film for you.
If you love it, support Scrapertown…even if just to share this link up via email or on your Facebook Wall: this one's more than a film, it's a mood, a happy one. It's a community, a hopeful one. It's a cause, and one we can all get behind.
It's Scrapertown. We've got to hang with Baby Champ for a few days…he came out here and gave some talks and q&as and was taken fishing by the Eastern boys and we all got to watch this last night. Enjoy:
Bonus: at a million views, the vid that started it all off: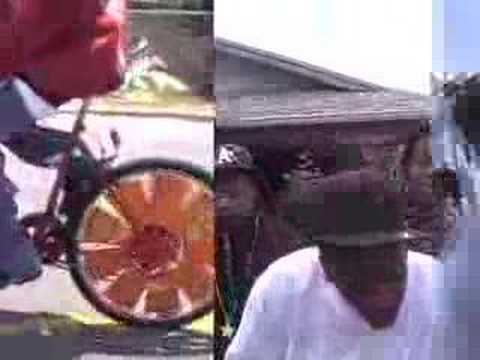 Loved it? Leave a tip!
One Response to "Oakland – Crime – Bad Grades – Drugs – Poverty + Bicycles + Green + Baby Champ + Creativity + Pride = Scrapertown."