get elephant's newsletter
I thought I had seen every Bill Hicks clip available.
Then recently, I stumbled on this documentary, "Outlaw Comic", which is full of rare footage and provides intimate insight into the life and work of America's most famous cult comedian.
Inconspicuously hosted by Janeane Garofalo, the documentary centers around Hicks' career-long censorship battle with The Powers That Be — most notably with CBS and the people behind the David Letterman show, who repeatedly edited Hicks' segments, and eventually cut him entirely.
As pointed out by a commenter on IMDB, the hypocritical censorship has continued post-mortem:
Trio! aired this during their "Uncensored Comedy" month… Footage of Hicks flipping off the crowd is shown with his middle fingers obscured by large bars reading "CENSORED", while Trio's UNCENSORED Comedy month logo gleams in the lower right corner… Do you realize how hypocritical it is to release a documentary on why it was wrong to censor a genius like Bill Hicks, only to censor him once again?
Beyond this embattlement, the film gives excellent perspective on the arc of Hicks' career — from high school jokester, to furious rebel alcoholic, to radically peaceful social philosopher. The life of this brilliant, controversial patriot was cut tragically short by pancreatic cancer at the age of 32.
If you don't have time to watch the full 70-minutes, check out the final video to see the relevant excerpts from the material censored from Letterman. Enjoy!
Bonus:
Here is Hicks discussing the censorship episode: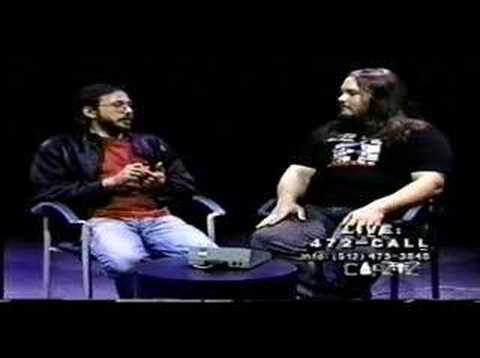 We just had a misunderstanding. I thought I lived in the U.S. of A. — the United States of America, and actually, we live in the U.S. of A. — the United States of Advertising. Freedom of expression is guaranteed… if you've got the money!
__________________________________________________________________________________________

Born on planet Earth, David Telfer McConaghay has since wandered across its surface in search of something which, when found, kindly insists that he continue searching. His immediate family lives in Minneapolis, MN, though he also feels at home in Washington D.C.; Grass Valley, CA; Bogotá, Colombia; and now, almost Boulder, CO. He completed his B.A. in English & Creative Writing at The George Washington University in 2008. Experiences at the Sivananda Ashram Yoga Farm are the primary source of any yogic inspiration David aka Sri Nivasa may express. He plays on Facebook HERE and can be followed on Twitter HERE