Photo: Jordan Calley
A recent phenomenon has swept across Australia: Planking. It's based on the yoga pose, plank pose. As you will discover, it's not really plank. It does not involve active arms, engaged legs or core. Planking is laying face down…
Nonetheless, planking has become huge in Australia. It's in the news. Today Show host Karl Stefanovic planked during last weeks show. Planking is everywhere. It has its own FaceBook page and blogs and websites are growing daily. The more public, the better.
Today in Australia, planking hit a sad note. Someone drunk at 4:30am attempted planking on a balcony, 7 floors up and met his death. Unfortunately this seems to have spurred a flurry and frenetic activity across planking sites.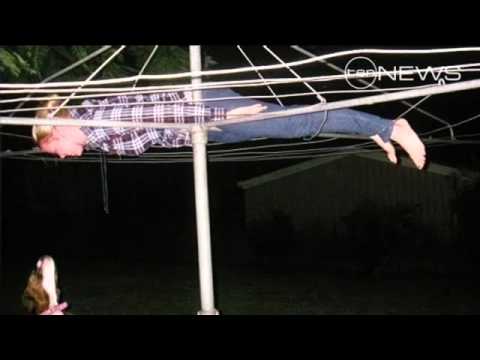 A simple yoga pose has become an Australian phenomenon and it's growing at a rapid pace. Whilst I wish it would drive people into yoga studios, this craze seems driven by social media and the quest to get the most public and audacious plank.
Planking is a live and well in Australia. Kids, adults and parents are embracing this phenomenon. Planking: Try it out, safely.
_________________________________________________________________________________________________________________
JULIA GEORGE has been doing readings and working with clients for 20 years.  She has worked in Australia, London and Denver, Colorado. Julia is Clairvoyant + Clairaudient.  Julia is also a yoga instructor and meditation teacher and guide. Julia is on 4BC radio twice a month doing readings on air. Julia writes on Australian topics relating to yoga, sustainability/ environment and spirituality: www.homeoftheheart.com
Loved it? Leave a tip!
3 Responses to "Planking Phenomenon In Australia: Not To Be Mistaken For Plank Pose. ~ Julia George"