We left Boulder at midnight. Four of us piled into Craig's Jeep Grand Cherokee. Craig, whether he knows it or not, is the anchor of this trip. Upon departure, I thanked him for letting me take his car, his girlfriend and his roommate with me so that we could participate in the glory of Electric Forest. What a guy.
We blasted straight through the night, not missing any scenery as we flew across the plains of eastern Colorado and into Nebraska. Iowa was exciting because we stopped and got Tom, who had taken an early a.m. Greyhound from Minneapolis to Des Moines.
We got stuck in traffic on I-80, south of Chicago. Good thing we had a water gun.
Then, in the interest of escaping traffic, we found a detour on Hwy 12, tracing the southeastern edge of Lake Michigan. Ln was set on swimming. I didn't take her seriously until we saw signs for Indiana Dunes beach.
Below is the video evidence: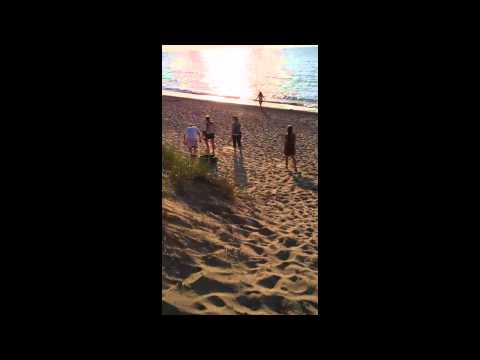 And me blabbing: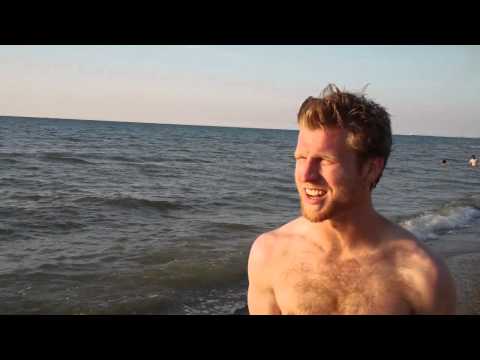 Now we are in the gorgeous hotel suite which has been so generously provided. We need to dial zero to call the shuttle to get into the festival grounds. We're about to go pick up our press credentials. Open bar starts at 4 pm.
Tonight we are going to see our friend Lynx open the festival. Then Drew Emmitt (of Leftover Salmon) and Billy Nershi (of String Cheese Incident fame) will present their bluegrass stylings (with help from SCI percussionist Jason Hann). Then there's Greensky Bluegrass, and Keys N Krates, Emancipator, Karl Denson's Tiny Universe and Lotus late-night.
Truly, we're living the good life.
_____________________________________________________________________________________________________
Born on planet Earth, David Telfer McConaghay has since wandered across its surface in search of something which, when found, kindly insists that he continue searching. His immediate family lives in Minneapolis, Minnesota, though he also feels at home in Washington D.C.; Grass Valley, California; Bogotá, Colombia; and now, almost Boulder, Colorado. He completed his B.A. in English & Creative Writing at The George Washington University in 2008. Experiences at the Sivananda Ashram Yoga Farm are the primary source of any yogic inspiration David aka Sri Nivasa may express. He plays on Facebook Here and can be followed on Twitter Here
Loved it? Leave a tip!
One Response to "elephant @ Electric Forest: The Journey"