get elephant's newsletter

All I want is to watch this video of Bono taking a blind man up on stage, singing All I Want is You (which was the fan's wedding song), then giving him his guitar.
Excerpt from CNN:
Good god, here's a new test for whether your heart is functioning, or not. Simple. Watch this. If you feel something in your chest, if you want to happy/cry, you're good.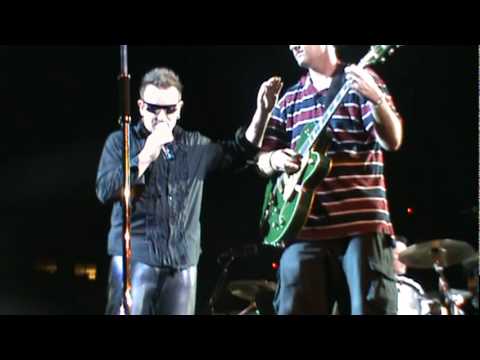 Via Daily What:

This IS All Kinds Of Right of the Day: Adam writes: "A blind U2 fan near the front of the stage held up a sign 'Blind Guitar Player, Bring Me Up!'. At the end of the show, Bono asked the guy to come up and handed him his guitar.  He and his wife danced to All I Want is You at their wedding so he played it while Bono sang. While attempting to hand Bono's guitar back to him, Bono refused and told him to have it."

"It took me a second," 32-year-old Adam Bevell of Pheonix later told the Sun Herald. "I had no idea what was going on because in my mind they had left and walked off. I had no idea Bono was still there. Instantly, I was lifted over that front rail and hoisted on stage by the security guards. Before I knew it, I could hear Bono's voice saying, 'what do you want to play man?'"
trending on elephant
The New Dating Rules & Why I Refuse to Play by Them.
Young Yoga Teachers: We are Missing Something Important.
A Letter to my Partner about my Depression.
From Divorce to New Relationship: 4 Lessons I Learned about Love.
Mindful Sex & Meditation.
A Male Perspective on what Breakups Teach Us.
How to Offend Authentic People.
How Group Sex can be a Tool for Personal & Spiritual Growth. {Adult}
Slipping Out of Love. {Mesmerizing Dance Video}