elephant journal is at Electric Forest Festival at the Double JJ Resort Ranch in Rothbury, Michigan. Click here for a preview. Click here for The Journey. Click here for Friday's update. Click here for Saturday (see how the future is now).
We slept in.
After 24 hours on the road, our hotel beds played happy hosts to our exhausted bodies until after noon.
Once up, we met a nice fella named Mike who toured us around the grounds on a golf cart. I rode shotgun in the true sense of the word, wielding our water gun in case of roadside bandits. We found the South Toll Booth (as far away as possible) and collected our press credentials. Fancy. Now we can go anywhere (see the video evidence below).
We had time to investigate the Gold Rush Waterpark situation before our friend Lynx kicked off the weekend with her solo set on Sherwood Stage. Michael Travis, the drummer for this weekend's main attraction, The String Cheese Incident, forgot his bathing suit. As you can see, the folks in the gift shop were able to outfit him in perfectly appropriate attire (although there was a pink sequined cowboy hat available that obviously matched but was nonetheless neglected).
Check out Lynx's beat-boxing: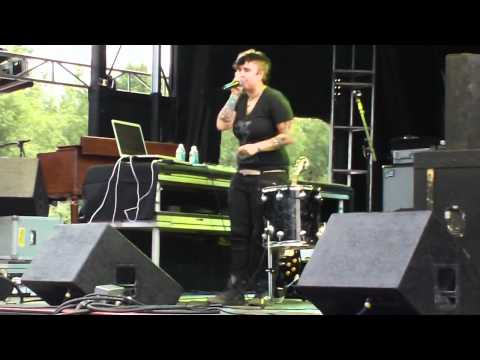 After Lynx, we skipped back to the Ranch Arena to catch the end of Emmitt-Nershi band. They opened with String Cheese classic Black Clouds and ended with Texas, and had Cheese percussionist Jason Hann sitting in with them.
Next up was Toubab Krewe, a funky afrobeat outfit of white boys from North Carolina. We'd yet to discover the full power of our fancy wristbands, and so only have photos of this show. Now we know; it won't happen again.
Gentle rains began midway through Toubab Krewe's set, and by the time they were finishing up, it was an all out downpour, complimented by bursts of thunder and lightning. We found shelter in the Good Life tent, where drinks are a dollar off and the bathrooms are air conditioned.
There was some confusion; we had to sort through a miasma of misinformation about who was on stage and where. Eventually, I took it upon myself to sprint through the rain to the Wagon Wheel stage (indoors!) where Keys n Krates was moving the crowd with their live style of re-mixing. Then I came back to collect my friends and record this quick video update (which unfortunately cuts off at the end, depriving all you lovely readers of my various spontaneous witticisms. Sorry about that.)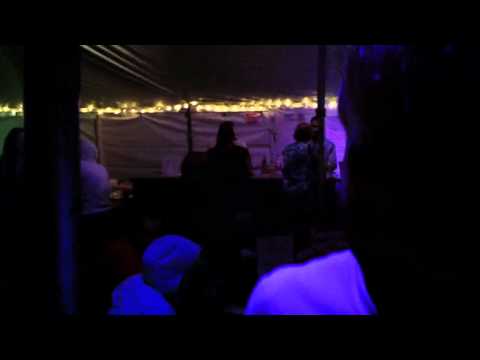 Keys N Krates: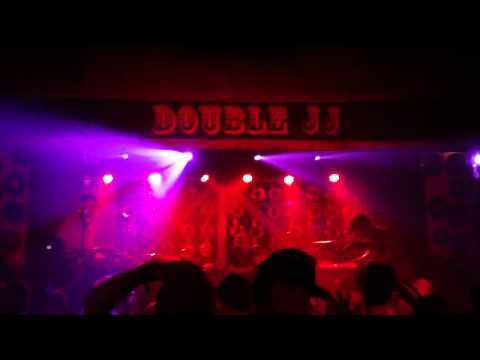 Then there was Karl Denson's Tiny Universe back at Sherwood Stage: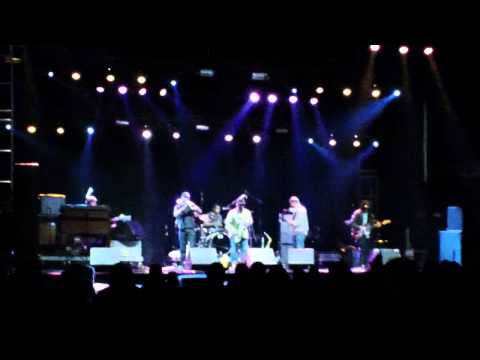 We walked back to the Ranch Arena to see Kaskade: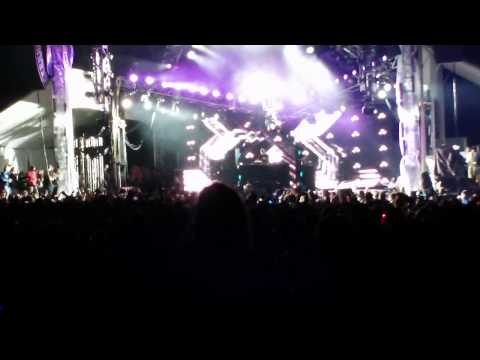 Walk with us: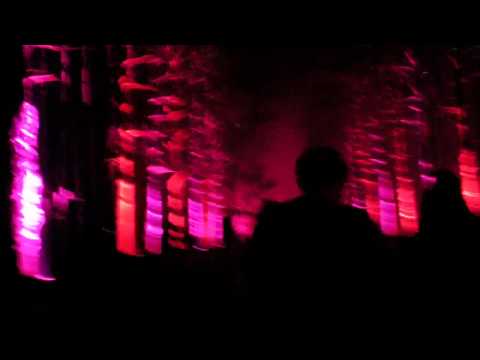 Lotus brought the first night to a close. Here are two samples: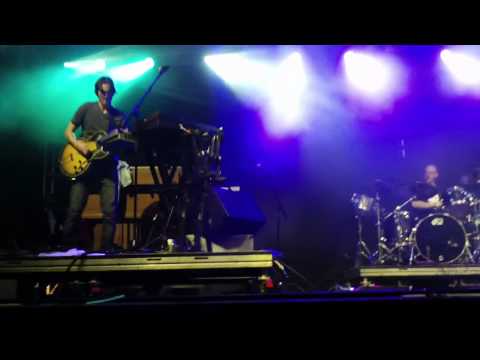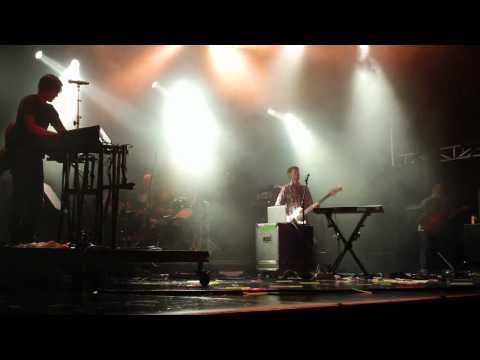 You can get live streaming video from official channels (none of this amateur footage…) of the whole weekend by clicking here.
Today we're off to see Stephen Marley, The New Deal, Chiddy Bang, two sets of String Cheese, Galactic, Eliot Lipp, Tiesto, Break Science and Lance Herbstrong. See bios of all artists here. We'll report back with more video later tonight or tomorrow. Stay tuned; we're just getting started.
________________________________________________________________________________________________________
Born on planet Earth, David Telfer McConaghay has since wandered across its surface in search of something which, when found, kindly insists that he continue searching. His immediate family lives in Minneapolis, Minnesota, though he also feels at home in Washington D.C.; Grass Valley, California; Bogotá, Colombia; and now, almost Boulder, Colorado. He completed his B.A. in English & Creative Writing at The George Washington University in 2008. Experiences at the Sivananda Ashram Yoga Farm are the primary source of any yogic inspiration David aka Sri Nivasa may express. He plays on Facebook Here and can be followed on Twitter Here
Loved it? Leave a tip!
2 Responses to "elephant @ Electric Forest: Thursday, June 30, 2011"