Harmonium.
I hear the harmonium
The quiet, constant sound of the instrument
Fingers move, slowly, while the other hand gives breath
And the chanting begins
We call out to he who is most divine
And we call out to that place in each of us
And breathe through the truth that they are one and the same
That we are all one and the same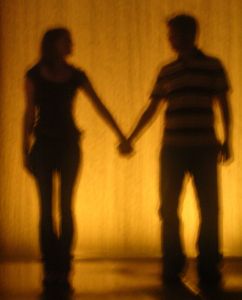 There is no difference between him and me
Between you and me but
I have already put you on the other side of the fence and
Deemed you unlike me
Acknowledged that we are on different paths
I'm rethinking my position
Questioning everything and nothing and
Breathing through silent answers
Seeking strength without struggle
Once again
On the mat
I hear the harmonium
I hear the collective consciousness that surrounds me and
I sing
For the girl I wasn't
For the one I might never be
For the woman I am in this moment
Bruised, yet
Open, wild and free
In this moment
Unafraid
In this moment
I see my divinity, my right to be loved by him and you and me and all
This is my right
My obligation to this life, to connect
And to investigate
Past skin receptors and central nervous system
Past these bones
Into open heart, open spirit
Into the open
I don't go there often;
Sometimes the sun hurts my eyes
And shows me my battle scars
Today I will stand
Planted, and
I will sing to the divine
I will hear my own voice, yours and countless others
I will accept my connection
And I will breathe into this truth
That there is no difference between the divine and me
That there is no difference between you and me
'Harmonium' is the second in a series of poetry written in the name of and dedicated to the practice of yoga.
Please read the rest of the poems in the series:
Crow
Surya Namaskar
Warrior

Loved it? Leave a tip!
9 Responses to "Harmonium, a Poem"