get elephant's newsletter
Click here for It's Gettin' Real in the Whole Foods Parking Lot click here for Yoga Girl.

We caught both early on, when they were at 300 views on youtube, and shared 'em up like crazy. Huge fans. This one, we're late to the party…it's already gone viral. But if you, like us, had missed it…well, enjoy.

The good folks at Fog & Smog are on a roll (saw them in major national commercial other day, damn). ~ ed.
"Yeah I like the clippers, but you know what that means, I'm from the Bay we love underachieving sports teams!"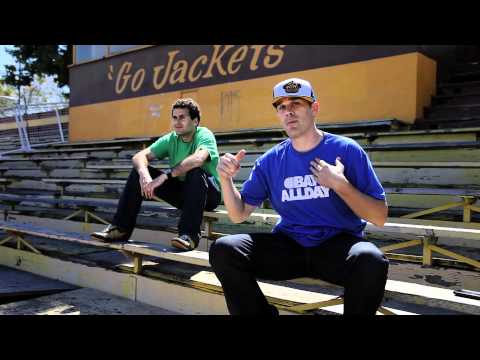 "In this B-Side to the hit single "Whole Foods Parking Lot," DJDave and LaeCharles square off to decide if Dave is still "Berkeley enough" after almost 20 years in Los Angeles. It got real in the Whole Foods Parking Lot… but how real? It's time to squash the organic grass-fed beef…

Big ups to Stephen Bradley on the trumpet!!!

Download the instrumental, acapella, lyrics, and get T-Shirts at www.fogandsmog.com.

BRAND NEW!!! now available…. "Berkeley Enough?" T-Shirts!!! Check THE AVE in Venice online… or hit fogandsmog website and check for T-Shirts… All proceeds go to the BHS Jazz Ensemble on this one… See about 'em!!!"
trending on elephant
The New Dating Rules & Why I Refuse to Play by Them.
Young Yoga Teachers: We are Missing Something Important.
A Letter to my Partner about my Depression.
From Divorce to New Relationship: 4 Lessons I Learned about Love.
How to Stay Single Forever.
Mindful Sex & Meditation.
A Male Perspective on what Breakups Teach Us.
How to Offend Authentic People.
How Group Sex can be a Tool for Personal & Spiritual Growth. {Adult}