Heartwarming.
Statement by the President on Resignation of Congresswoman Gabrielle Giffords

Gabby Giffords embodies the very best of what public service should be. She's universally admired for qualities that transcend party or ideology – a dedication to fairness, a willingness to listen to different ideas, and a tireless commitment to the work of perfecting our union. That's why the people of Arizona chose Gabby – to speak and fight and stand up for them. That's what brought her to a supermarket in Tucson last year – so she could carry their hopes and concerns to Washington. And we know it is with the best interests of her constituents in mind that Gabby has made the tough decision to step down from Congress.

Over the last year, Gabby and her husband Mark have taught us the true meaning of hope in the face of despair, determination in the face of incredible odds, and now – even after she's come so far – Gabby shows us what it means to be selfless as well.

Gabby's cheerful presence will be missed in Washington. But she will remain an inspiration to all whose lives she touched – myself included. And I'm confident that we haven't seen the last of this extraordinary American.

~
Rep. Gabrielle Giffords Steps Down from Congress
"Thank you for your prayers."
A walking "heartwarming tearjerker," Rep. Gabrielle Giffords—whose tragic shooting briefly united a hateful country—announced today she is stepping down to focus on her continuing journey of healing.
"We can do so much more by working together."
"Thank you very much."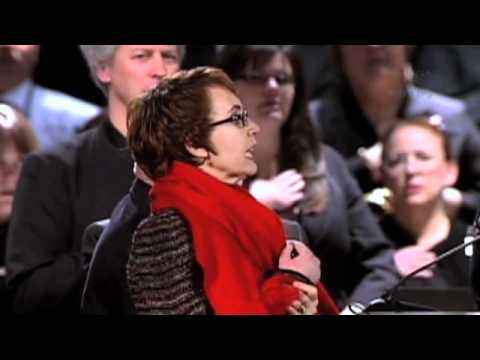 U.S. Rep. Gabrielle Giffords announced her plans to step down from Congress Jan. 22, 2011.

Transcript of video:
"Arizona is my home, always will be. A lot has happened over the past year. We cannot change that. But I know on the issues we fought for we can change things for the better. Jobs, border security, veterans. We can do so much more by working together. I don't remember much from that horrible day, but I will never forget the trust you placed in me to be your voice. Thank you for your prayers and for giving me time to recover. I have more work to do on my recovery so to do what is best for Arizona I will step down this week. I'm getting better. Every day, my spirit is high. I will return and we will work together for Arizona and this great country. Thank you very much."
From a little while back, when she was still considering trying to run again:

Loved it? Leave a tip!
2 Responses to "Her courage healed a nation—if only for a moment."