get elephant's newsletter
Cows don't like living in dark smelly cages, either: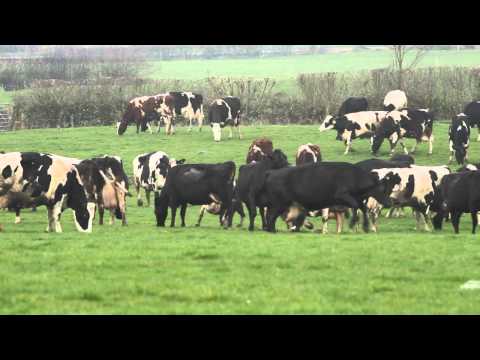 "Cows belong in fields. We have known it for a long time. And the cows agree!

In March 2012, we visited a farm in the UK to film cows being released from their indoor winter housing to their fresh pasture for spring and summer grazing."

As you will see from the video, the cows could not have been happier.
"I think it is nice seeing animals that are mostly thought of as food products showing that they do have personalities and such. We are so conditioned to seeing these guys in pens waiting to be butchered and you forget that they are not that different from your dog or any other 4 legged mammal."
If you eat meat, boycott factory farms. It's better for you, too.
~
Bonus, in Sweden, the releasing of the cows is a public event: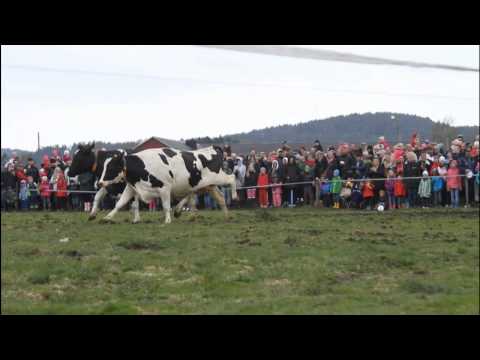 ~
Bonus: Baby Cowdance: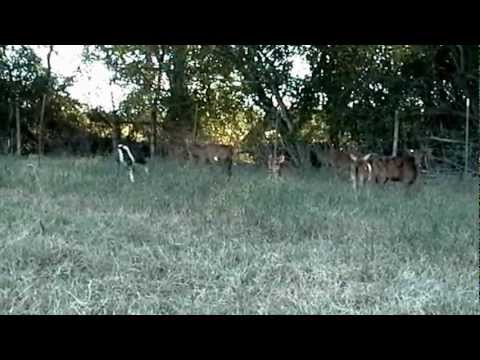 Watch our brand new mini-herd of calves as they begin their life on our farm. Conventional dairy farmers would have these poor girls locked up in tiny calf hutches without any way to express themselves, and as you can see, they are super social animals who enjoy the freedom they have at Dreaming Cow.
trending on elephant
The New Dating Rules & Why I Refuse to Play by Them.
Young Yoga Teachers: We are Missing Something Important.
A Letter to my Partner about my Depression.
From Divorce to New Relationship: 4 Lessons I Learned about Love.
Mindful Sex & Meditation.
A Male Perspective on what Breakups Teach Us.
How to Offend Authentic People.
How Group Sex can be a Tool for Personal & Spiritual Growth. {Adult}
Slipping Out of Love. {Mesmerizing Dance Video}