"Tarot." The word conjures sitting across a candle-lit table from a person more interested in your wallet than your destiny.
Indeed, nothing seems more new-agey or spiritually materialistic than forking over $30 to a white person dressed in Roma garb for relationship advice. But Tarot has a long, rich tradition of being used a meditative guide. Carl Jung, studying in an age of fascination with the occult, believed that the Tarot embodied archetypes, universal symbols or dream images contained not in the individual mind but the collective subconscious.
I have used tarot cards as a meditative tool. Perhaps it's simply the ability of my mind to focus on interesting connections, but it is uncanny how the cards speak to such a universal experience that I can always find more in them that I relate to than not.
Tarot spreads are also fun to do with friends. If the reading is approached with an open mind, it can nurture the unique bond between people that only sharing mental space creates.
Tarot cards have, of course, been a prop for psychic frauds to both entertain and profit since the cards were first used for divination in Europe in the Middle Ages. A significant gender split existed between upper class, male 'students' of Tarot divination and 'folk' readers, who were almost ubiquitously women who made their living by physical labor.
Most people are aware of the technique known as "cold reading." It has been used since ancient times both by people who have claimed to have supernatural powers and others who use it only for entertainment. Popular celebrity psychics such as John Edwards or Sylvia Brown have used it to build sizable media empires.
A cold reader will often 'fish' for information by making vague statements and hoping whoever is being read reveals interesting tidbits. The audience, eager to believe, fills in the gaps with their own minds. Another technique is to make statements which seem specific but apply to human nature in general:
"You're the sort of person who has a tendency to think the grass is greener on the other side of the fence. Sometimes you give up something good you have in search of something better, which can create problems for you."
Whether Tarot is used legitimately or not, the miraculous revelations it provides come from the same source as the revelations of cold reading: a universal experience. Regardless of our gender, ethnicity, income, cultural background, or any of the myriad features that make each human being unique, the longevity of psychic entertainment makes it difficult to deny how much of the human experience is shared.
Las Vegas Magician Luke Jermay, one of the best cold readers in the world, demonstrates what can be done with the technique: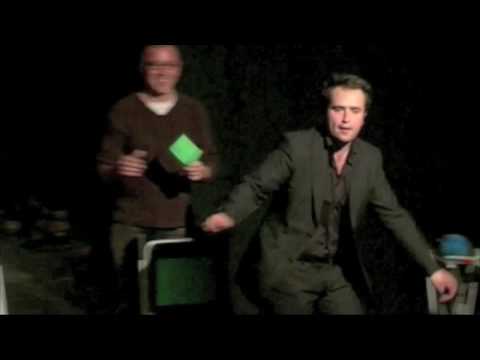 ______________________________________________________________________________________________________________________________
Greg Eckard is an editorial intern at elephant journal. He studied History at Occidental College. He has lived in boulder with his furry roommate for three years.
If you liked this, you might like these: