get elephant's newsletter
"The Dalai Lama admits to Piers Morgan that he is tempted by women." Cute Video.
Duh. Buddhism is about life, not about attaining some fictional higher state of being. It's about distraction, and practicing coming back to the present moment. It's about love, and polishing the rough edges off of our ability to love truly and fulling.
"Oh, yes, sometimes, oh this is very nice."
It's all just thinking. See one's attraction to form, and return to the present moment, from whence all joy ensues.
"Dalai Lama on Women and Temptation."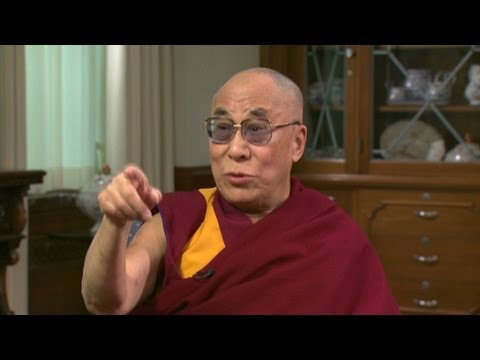 Tortured by love, lust, a crush? Buddhism has some advice for you.
trending on elephant
The New Dating Rules & Why I Refuse to Play by Them.
Young Yoga Teachers: We are Missing Something Important.
A Letter to my Partner about my Depression.
From Divorce to New Relationship: 4 Lessons I Learned about Love.
Mindful Sex & Meditation.
A Male Perspective on what Breakups Teach Us.
How to Offend Authentic People.
How Group Sex can be a Tool for Personal & Spiritual Growth. {Adult}
Slipping Out of Love. {Mesmerizing Dance Video}