get elephant's newsletter
After hopping off a juggling rickshaw in Mumbai city, I was dropped off at The Yoga Institute (TYI), the birthplace of modern yoga, and the oldest yoga center in the world.
The Facts:
1918: On Christmas Day, 25th December, TYI was founded.
1933: First journal of TYI was published, continues to date and is now known as 'Yoga and Total Health'.
1934: "Easy Postures for Women", first book on yoga for women by Smt. Sitadevi Yogendra, wife of the founder Shri Yogendraji.
1952: Introduction of Yoga in Indian schools.
1958: TYI Teachers Training started under the supervision of of the Central Government of India.
1961: "Yoga in Modern Life" published by Dr. Jayadeva about 150 Yoga centers.
1987: The Yoga Cyclopaedia project started based on 70 years of Yoga experience.
1989: Founder Shri Yogendraji passed away.
1990: First pregnancy yoga book published.
1997: World Householder's Yoga conference presided by His Holiness The Dalai Lama.
2001: Smt. Hansaji inaugurates The Life Management Yoga Center in Hong Kong.
2008: Mother Sitadevi Yogendra, wife of Founder Shri Yogendraji passed away.
2011: The International Association of Yoga Therapists recognized TYI as the oldest yoga institute in the world.
2012: Carolina Daza –The Global Yogini– visited TYI leaving a short film as legacy of the visit: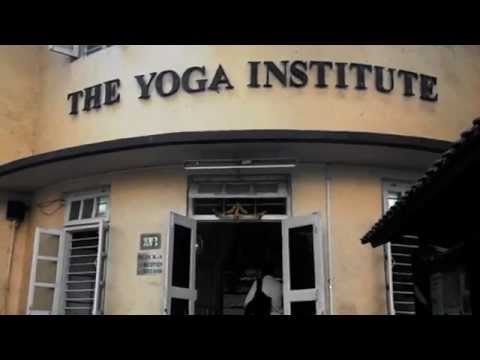 ~

Editor: Kate Bartolotta
trending on elephant
The New Dating Rules & Why I Refuse to Play by Them.
Young Yoga Teachers: We are Missing Something Important.
A Letter to my Partner about my Depression.
From Divorce to New Relationship: 4 Lessons I Learned about Love.
Mindful Sex & Meditation.
A Male Perspective on what Breakups Teach Us.
How to Offend Authentic People.
How Group Sex can be a Tool for Personal & Spiritual Growth. {Adult}
Slipping Out of Love. {Mesmerizing Dance Video}