Annie Carpenter shares yogic wisdom with Big Happy Day and helps us to confront what we fear:
In this video Annie continues her exploration of the five Kleshas. Klesha means obstacle or affliction and here she talks about one of them, Dvesha. Dvesha is often translated to mean aversion to things or experiences that are unpleasant and can keep us from trying new things as we create a bubble of fear around us. Are you willing to look at that part of you that wants to shut away new experiences?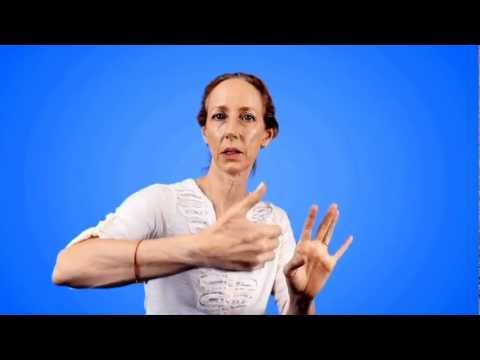 Known as a "teachers' teacher," Annie Carpenter's classes have evolved into an intelligent, organic SmartFLOW, marrying juicy movement with rigorous discipline. Having studied anatomy, kinesiology, and developmental movement, her classes are informed by the body's structure and evolution; with great passion for creativity and metaphor, Annie loves to play with sequencing in order to take her students into a deeper understanding of a pose, and of themselves. She believes that focusing on alignment ensures a safe practice, but more importantly provides "points of dharana" or gateways to inner stillness and meditation. Annie leads public classes, in-depth workshops and SmartFLOW teacher trainings at Exhale Center for Sacred Movement in Venice, CA. She is the author of "RelaxDEEPLY", a CD of restorative yoga, and " Yoga for Total Back Care" a DVD produced by Yoga Journal. Practicing with Annie, expect intensity, honesty, laughter and love.
www.AnnieCarpenter.com
Loved it? Leave a tip!
2 Responses to "Embrace What You Fear. {Video} ~ Annie Carpenter"