In the wake of what seemed like a rather turbulent week out there, I find myself with no shortage of opportunities and, most importantly, reminders for continuing to turn my gaze inward toward greater and deeper self-reflection.
A quest for a deep relationship with the self lies at the heart of yoga practice.
In order for this to manifest, we undertake any number and types of practices which we hope, in the end, will lead us away from the constant fluctuations and distractions of the mind that keep us busy chasing after those things we think we need in order to find happiness and fulfillment.
I am so incredibly and laughably far away from this goal the only thing I can do is take shelter in my practices and embrace the opportunities the world and my experience of it provide for me to see my path a little more clearly.
I find one of my greatest stumbling blocks comes in the form of distraction.
I get so easily caught up in the world and spending hours a day on the internet writing and editing does not help in the least. It is just so darn convenient to click through the multiple tabs at the top of my browser. Jumping from email, to elephant journal, to Facebook, to Huffington Post and back to Facebook on my way to my email again.
I mean, seriously, how much could have possibly happened in the last five minutes? In reality, little to none. Furthermore, what tiny, tiny fraction of this information would actually deepen my practice of yoga? The answer, almost certainly, none, zilch, nada.
And yet, I can't help myself sometimes.
What's an aspiring yogi to do?
Well, there are probably as many answers as there are "askers," but one of my solutions lies in using the examples, both good and bad, I find in my wanderings to shine a big ol' bright spotlight back on yours truly. You know that old saying, "When you point a finger, you have three pointing back at you?" Well, more often than not, it's true on some level.
So, if I find someone, or something, that gets under my skin, or causes me to think, "Boy, s/he's sure missing the point," I immediately catalogue it under, "Yeah, but how are you doing the same thing?"
Let's take a look at my arch nemesis, distraction. Because, as it turns out, I'm not the only one out there struggling with a wandering "eye."
Distraction for me boils down to "not paying attention to what really matters." In yoga terms, one might understand this in relationship to avidya, or ignorance. Ignorance, according to Patanjali's Yoga Sutra, is the root cause of our suffering. It is the King of the Kleshas (obstructions) in that the other blocks of attachment, aversion, ego and clinging to life find their origin in our inability to see what really matters. This makes sense since ignorance manifests as a confusion about reality in which we regard what is impermanent as permanent, what is impure as pure, what is painful as pleasurable and what is non-self with self.
In other words, we're all mixed up about where and to what we should be turning our attention.
Three events this past week perfectly demonstrated this for me.
One was the shooting in Aurora.
No, it was not the event itself or even the national dialogue and mourning which took place that was the distraction. I think all of these things are important processes for us to undertake.
It was the focus on who got killed that I felt missed the point. In particular, the questions and "concerns" that were raised about why young children were in attendance at a midnight opening of Batman. Why is this any of our business? On what grounds do we feel we have access to the minds and hearts of these parents? Is it not possible that some outsiders could look upon some of our decisions with an up-raised brow of suspicion?
In the end, does it really matter why those children were there? No. Does it make their deaths any less tragic or unfortunate? No. Perhaps choosing to question their deaths as some sort of failing on the part of the parents is an all too convenient way to sidestep the elephant in the room, which is that when young people die we are confronted with the uncertain certainty of our own inevitable demise. Perhaps, it's just easier and safer to ask, "what kind of parent…" rather than "what am I doing to prepare for my departure?"
Two was the scandalous admission by Kristen Stewart that she had in fact cheated on Robert Pattinson.
Now, I would not have even known about this "event" if not for stumbling upon the video confessional below during my morning perusal of Huffpo.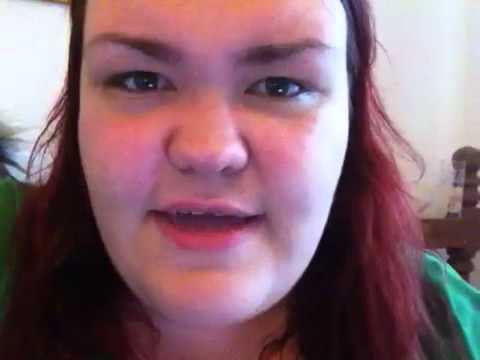 Now, I will admit that I laughed my way through this video upon my first viewing. I was downright giddy. And I guffawed with the best of them, "Oh please, get a life." However, my judgement was short-lived when I paused and realized that Ms. Clark and myself differ not in kind, but simply in degrees.
Sure, I'm not obsessed with celebrities and their love lives, but I have my own afflictions. And I spend at least as much time as Ms. Clark bearing my soul to a wider anonymous internet audience. In all honesty, probably more. The difference here being that she reaches a lot more people than I do. So, which of us is the one caught up again?
Finally, there was the ongoing saga at the Penn State campus over the statue of Joe Paterno.
Growing up in Pennsylvania, I am familiar with the fervor and mystique that surrounds Penn State football with "JoePa" being the warm little center of the universe around which it all revolves. And when the Jerry Sandusky scandal broke and then the Freeh report was released, well, let's just say I wasn't surprised that morality and general decency were victims to legacies and on-field victories.
But, the division and reaction of the Penn State community has left me scratching my head. How can football be relevant to you at a time like this? How can you hold up your image of Paterno when it's painfully obvious that he knowingly worked with and sheltered a known child molester? Why would you cling to a statue of a fallen angel?
While, on the surface, this piece is about Penn State and football, like all good writing it goes much deeper into our lives, our choices and the foundations we choose to build our lives upon. Bryant writes:
Without change of mindset, a view through the proper lens, something about the game and the aftermath will seem perverse, will feel like noise, as if we've learned nothing. If the public debate remains about wins, losses and legacies, about the power instead of the powerless, the victims will return to what they've always been: pawns in the power game — and that will be our greatest indictment.
And this takes us right to the heart of it. Where are our blind spots? What are we missing? How are we doing the exact same things in our lives?
Our mindset, our lens, the ways in which we choose to view and interact with the world surrounding us reveals more about our internal environment than the external world out there. If we are constantly finding ourselves caught in the allure of "the next greatest thing," then we might begin to wonder, "What have I failed to appreciate about the focus and practice of yoga?"
Why am I constantly distracted by these endless going-ons, when the goal of yoga is to turn me towards a greater understanding of myself? Perhaps, these events serve a purpose of re-tooling our focus and our attention. Yoga after all does not require us to drop out of society and head for the hills. It is quite possible to have a successful, engaged life while remaining true to the principles and practices of yoga. But such a path is a knife's edge and a dangerous walk.
In the end, we are better served by practice. However, practice is only half of the equation. The old adage, "Practice makes perfect," is only partially true. "Practice makes perfect" only and exactly what it is that you spend your time practicing.
For those of us looking to yoga as the guide and goal of our lives this means a constant willingness to reflect, take account and when necessary re-adjust to make yoga once again the central focus of our being.
If you liked this, you might like these:
24 Responses to "It's the Little Things that Matter."