If you are Canadian, you are probably familiar with this jingle; it's the kind that gets stuck in your head and before you realize it, you are humming or singing along, with images of leaping whales and happy dolphins, dancing through your head.
That is, until recently.
Earlier this month, it was reported that a top trainer at the water park quit after 12 years, citing the rapidly declining conditions and investment of time, care and staff, for the animals.
Shortly after that article broke, The Toronto Star launched an investigation into accusations from former staffers that the animals were, in fact, suffering…greatly.
Given the powerful accusations being made, one might wonder if it's really the best idea to keep for Marineland to keep their on-radio ads running. Or, any ads at all.
Really, Marineland? Does everyone love you?
These beautiful, intelligent creatures, deserve our love and respect…and, above all else, they deserve their freedom.
You have failed, by all of the accounts that I have read, to care for the animals that you hold in captivity, in a humane and loving way.
Maybe, it's time for us to rethink our obsession with capturing animals, birds and sea creatures from the wild—from their homes and natural habits—and locking them up in far too-small spaces, especially as we seem to be doing more harm than good.
And, please, for the love of all beings, pull that incessant jingle…or likely, it will soon be replaced with this one: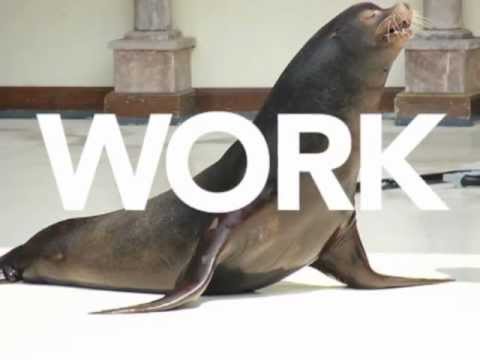 For more, go here.
Want to help save the Marineland animals? Sign a petition here.
Like elephant animals are people too on Facebook.
---
Incorrect source, offensive, or found a typo? Or do you want to write for Elephant?