PART ONE.
With the rampant proliferation of brand new self-stylized breeds of yoga popping up on an almost weekly basis, I'm left wondering, when did humility go the way of the Dodo?
One of my most dear teachers is fond of saying, "It's hard to fill a full cup."
This is perhaps not the most original instruction, but I think that is part of the point.
In the Bhagavad-gita (13.8-12), Lord Krishna lists humility as one of the foundations to and consequences of real knowledge. Humility boils down to a detachment from the honor, prestige and acknowledgement associated with "achievement" in the world. And really, what else besides a desire for external appreciation in the form of money, name and fame lies at the heart of one's personal, "unique" yoga creation?
To quote Tyler Durden, "You are not your job. You are not the contents of your wallet."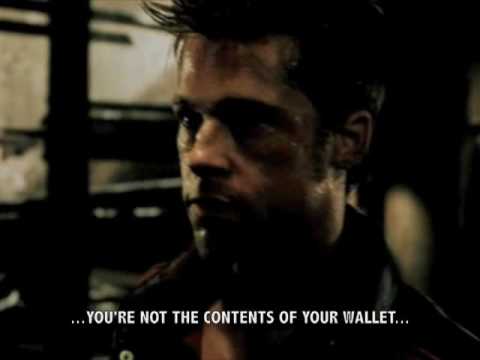 Yoga has existed in some form, or other (depending on who you ask), for thousands of years. Why now all of a sudden is there a "need" for the addition of so many 21st century western modifications to a long established, effective science of self-realization?
Well, there isn't.
But in an environment where one's goal is to use yoga to make a living, or in the more extreme example, become a yoga superstar, then it is absolutely necessary to create, package and market the next best, new and improved thing.
Tradition, and along with this, humility be damned.
Our commitment to the search for and practice of humility in relationship to yoga and our lives is embodied in our willingness to embrace and surrender to the instructions passed down through the multi-limbed tree of yoga. In practical terms, this means finding and learning from an experienced teacher who continues to see him/herself as part of and teaching within a historically established tradition.
This is not the most popular idea in the world of modern yoga.
It requires a degree of faith and willingness on our parts to become vulnerable, to admit that perhaps we are not "masters of the universe" and scariest of all, that we might not in fact know what is best for us. In short, it means being humble enough to say, "I don't know" and mean it.
As it turns out, this is the exact platform which is required for us to really learn and become skilled in just about any field; what to speak of yoga.
In the first post I wrote for elephant, I argued, contrary to the common view, that faith plays a crucial role in the foundation of all our knowledge through the implicit trust we necessarily must place in our teachers.
In the process of learning, we must first approach those who know and then actually follow their instructions. This forms the very cornerstone of of how we come to know. This is a "dangerous" proposition under the best circumstances, but when it comes to yoga, a discipline which seeks to uncover the deepest aspects of the self, it can be downright daunting.
And yet, this is the exact process recommend in the primary yogic texts.
Again Lord Krishna instructs:
Just try to learn the truth by approaching a spiritual master. Inquire submissively and render service. The self-realized souls can impart knowledge unto you because they have seen the truth. (BG 4.34)
For some reason the modern parlance of yoga has lost step with this instruction and the humility at its base. In its place has arisen an attitude of "I know best." Perhaps it's fear? Perhaps, it's ignorance? Or, perhaps it's our good ol' friend arrogance?
Imagine that you went to a doctor who had learned his art from simply reading a book. Or, imagine that he spent a couple years
(200 hours) in school, but then decided he knew a better way to perform the procedures. Would you be willing to let him try out his modifications on you? Is this the doctor you would want to take you, or your kids to?
Probably not.
And yet, this is what students encounter on an increasing basis.
Yoga via the self-stylized, do-it-yourselfers who willfully, or otherwise, neglect the time tested traditions of learning and dedication.
As a counter to this trend, I would like to discuss why it is so crucial within the discipline and practice of yoga to follow the tradition. It turns out that there are actually some good reasons to approach it with your cup empty.
To be continued…Part Two: Our Four Challenges.
If you liked this, you might like these:
26 Responses to "R.I.P. Humility: A Eulogy."