Part Two: The Four Challenges.
In part one of R.I.P Humility, I lamented the current status of contemporary western yoga culture.
In particular, I took issue with the willingness of modern yoga practitioners to create their own self-stylized versions of yoga independent of the numerous historical traditions and lineages.
I argued the tendency to abandon lineage in favor of a "go it alone," rugged individualism, which results in the formation of numerous
yoga brands, is indicative of a failure on our part to surrender to the larger yogic picture. Instead of approaching yoga in the manner prescribed in Bhagavad-gita and other texts, many have simply chosen to pursue their desires to be heard and seen as "special," neglecting the foundation of humility necessary for spiritual advancement.
The irony in all of this is hard to overlook; each and everyone one of us is special, albeit not in the celebrity sense of the word. My favorite teacher often says, "Go. Take a walk. Take a break from yourself. Then maybe someday you will realize just how important you are."
And this is the foundation of humility.
At it's core, humility is about abandoning the desire to be recognized and honored by others. Sri Chaitanya Mahaprabhu instructs in His Siksastaka that "one should be humbler than a blade of grass" in order to practice yoga.
As another of my teachers recently stated, "Humility is realism and necessary for spiritual advancement beyond our very own 'God-projects.'"
It is no easy feat to arrive at a place where we approach our practice devoid of a desire for honor, or recognition from others. After all, isn't controlling our desires why we practice in the first place? And yet, I can't help but think that those who are attracted to seeing their name up in lights, or in the world of yoga, plastered across the front of a DVD case are sabotaging their own best efforts at their very core.
A failure to embrace humility also makes it extremely difficult to appreciate why we should, or would even need, to follow and and learn from a historical tradition in the first place.
Clearly, we know just as well as anyone else, right? I mean, come on, we've put in our 200, 500, 800, 1000 hours, right? To quote a recent article, when you're teaching, you "are just as important as Patanjali." And besides, what's wrong with blending things to create an approach which reflects our unique individual selves?
Well, part of the answer lies in "the four challenges."
As any of us who have spent time in the warm embrace of a therapist's office knows, we are not only our own worst enemies, but terrifically horrible judges of ourselves. We are riddled with insecurities, projections, confusions, misperceptions and issues beginning with our mommies, up through our daddies all the way to the present.
Thus, given our limitations, why would we expect to be able to tackle the complex morass of the ego armed with our interpretation of yoga?
Yoga, with its philosophies and practices, is perhaps the original "self-help" system. As such, it has been in the trenches long enough to have developed a fairly detailed understanding of the limitations associated with such an endeavor.
The first challenge: We have imperfect senses.
This should come as no surprise to anyone who has ever needed glasses, or misheard something someone said. Sure, our senses are good, but when you get right down to it, they really aren't all that impressive. Just consider how much better a dog hears, a hawk sees or a cat smells. We don't even come close.
However, the real drawback with imperfect senses is that they are bound to provide us incorrect or limited access to the world and our place in it. Take for instance our eyes' inability to perceive outside the tiny sliver of light's spectrum known as "visible light." There is literally an entire world beyond what we can see.
So, you can begin to "see" the problem. If our senses are prone to provide inaccurate or skewed information, then how can we rely on them as reliable guides concerning ourselves?
The second challenge: We make mistakes.
That's right. Plain and simple, we mess up . . . a lot. All the time in fact.
This is the real beauty of smartphones and Google. In those moments when we are sure Singapore is the capital of China, our friend can show us with a few quick keystrokes that in fact, Singapore, as a city-state, is its very own capital. Silly us.
Mistakes are the sole reason erasers, or their modern cousins, the "Delete" key exist. When I think about the number of trips my middle finger has made to the upper right hand corner of the keyboard to correct my mistakes, I almost begin to tear up.
So, when we're so prone to simply get things wrong, how in the world can we begin to navigate the mine-field of the false ego all by our lonesome?
The third challenge: We suffer from illusions.
This is where the first and second challenges come together to create real havoc.
Illusions combine the imperfection of our senses with our tendency to get things wrong in the interpretative pot of the mind to produce a distortion of sensory stimuli. In other words, what we think we see, or hear, isn't always the case. However, illusions differ from simple mistakes, because an illusion pertains to the misreading of a true sensation.
The famous example is of walking into a room and confusing a coiled rope in the corner for a snake. We "see" a snake, but our friend knows it's a rope and walks over to pick it up, thereby demonstrating the real situation. The nature of illusions is better demonstrated than discussed, so take a moment and watch the video below.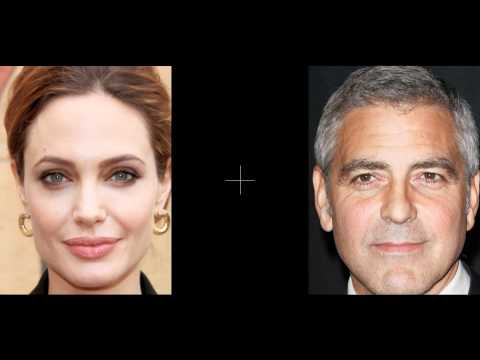 Scary, huh? And no, I'm not talking about the faces.
I'm talking about how we can so easily be confused about what is right before our eyes. I guess it's true that you "can't always believe what you see." I'm sure you can appreciate the complications this creates for those charting their own course through the science of self-realization.
The fourth challenge: We are prone to cheating and lying.
Have you ever stopped and asked for directions in South America, India or Europe? Amongst many things, it's an exercise in patience. The simple fact is that people refuse to say they don't know. I wish I had a dime for every time I've been told I need to go one way to only find out it's in the exact opposite direction. I know people want to help, but to give someone assistance that takes them the opposite way they need to go really isn't all that helpful. A kinder thing would simply be to say, "I'm sorry. I don't know."
(Sorry, small digression there.)
But, seriously, we cringe at doing that, don't we? Somehow saying, "I don't know," is akin to admitting defeat; that we are somehow less than, or perhaps a failure. So, what do we do instead. We pretend. We fabricate. We create, lie, cheat, beg, borrow and steal to maintain, or in many instances, produce the image of ourselves that we want the world to believe; the image we want to believe. We manufacture ourselves.
We all do it everyday in both conscious and unconscious ways. The problem with it is that it's not only unfair to the people around us, but to ourselves as well. And what lies at the heart of all this personal propaganda, but a desire to be recognized, seen and acknowledged. There is nothing wrong with wanting to be seen in and of itself, but if we are relying on falsehoods in order to do so, then we are fooling ourselves. We are cheating our real value and our real purpose in this life.
Now, how in the world are we to unpack the nature of the true self through our own self-stylized approach to yoga when we are weighed down with the above burdens?
You can get a sense of what we are up against. It is a steep hill to climb and the very reason that the sacred texts of yoga strongly encourage us to approach a qualified teacher firmly embedded in a historical tradition.
Again Lord Krishna instructs:
Just try to learn the truth by approaching a spiritual master. Inquire submissively and render service. The self-realized souls can impart knowledge unto you because they have seen the truth. (BG 4.34)
Yoga is about embarking onto the most important journey of our lives; a journey to the heart of ourselves. Why risk the opportunity to discover your true self on a method, or process extracted from a system that wasn't broke in the first place?
And, on the flip side, why not rely on the authority, wisdom and experience of those who's methods have been tried and tested over thousands of years?
The only thing it requires is a little humility on our parts.
If you liked this, you might like these:
5 Responses to "R.I.P. Humility: "You Better Check Yo Self Before You Wreck Yo Self.""