"Never doubt that a small group of thoughtful, committed citizens can change the world. Indeed it is the only thing ever has."
Yoga for a Peaceful Jamaica is a shining example of this.  In one of the world's most notorious and vulnerable cities plagued by socio-economic and political woes, a small community of yogis and yoginis came together on downtown Kingston's waterfront to practice yoga in the name of peace.
"Peace within, peace without, peace throughout" was the sankalpah or intention set by this gathering of concerned Jamaicans.
One Love, One Heart, One Peace, One Jamaica.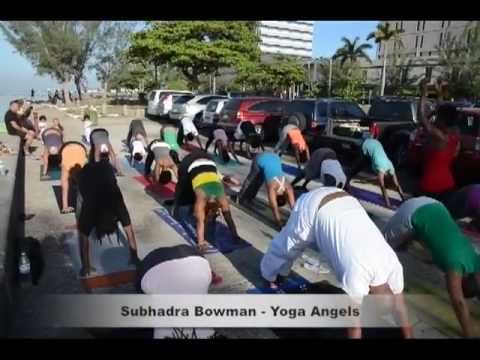 ~

Editor: Brianna Bemel