Warning: Sickeningly Cute Animal Video.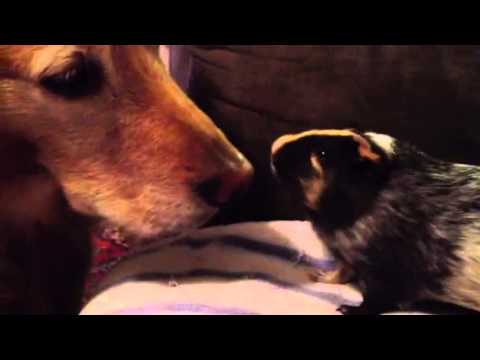 Marley the Golden Retriever and Rita the Guinea Pig have mad love for each other. Don't say I didn't warn you.
Jennifer Townsend is Co-Chief of Clan Townsend, noted for its wee heathens and furry beasties. She is fond of saying "verra." She is verra determined to visit Scotland (particularly Eilean Donan Castle). Finn Brothers' music is good for her soul and she can be found most days editing articles for elephantjournal.com or blogging about her obsession with Jamie Fraser on her website www.OutlanderFan.com or its corresponding facebook page here…

~

Ed: Kate Bartolotta
Loved it? Leave a tip!
One Response to "Marley & Rita: A Love Story. ~ Jennifer Townsend"