"Perhaps they are not stars, but rather openings in heaven where the love of our lost ones pours through and shines down upon us to let us know they are happy."
There is a most wonderful story shared amongst the Inuit people—a story which tells the origins of these most mystical Northern Lights. A tale that has been passed on for many centuries, and one in which I had the fortune of hearing upon my first trip to the farthest reaches of the 'way farthest North.'
You see, I had been lost in my head, worrying over the details of my next business engagement and fretting over what my new client might ever think of a 'youngster' like me. I suppose I had become a little bit 'stuck inside' of myself.
And as I buried my head down deep into my hands, and wished for these next few days to quickly pass—it was just right then, that I heard the pilot's voice crackling through the plane's speaker system,
"Get your heads out of the books, folks—this show is just for you."
And, even though I knew in my heart, that this simply just couldn't be—I suppose buried somewhere deep inside my smaller of selves, I very much knew this was meant just for me.

And, as I looked up from my hands and out this tiniest hatch of a plane's side window—I saw that the entire night sky was lit ablaze with these most dazzling of lights. And as we banked to the right, and still closer still—I went nearly breathless, as our plane cut right through this most glorious display.
These lights drew me in, in the most special of ways—connecting straight through to my soul and my spirit.
And as the pilot continued, we all fell so silently still and amazed,
"They say, these lights have a most special meaning—and are here to simply just say. That when it was that our Creator finished this Earth, it was here that he came to finally stay. And when he arrived, he built the greatest of fires… for all of this world to see, and in order to let each and all of us know, that he loved us forever and always."
So, now whenever it is, that I glance up to the sky—I always seem to find the greater something that's within it.
And on those days I feel the need most to 'break free'—I simply pause a moment to breathe and to think, of all of the love it takes to set a whole night sky ablaze.
So, take a moment to enjoy the 'show'—as the story goes, this one is just for you.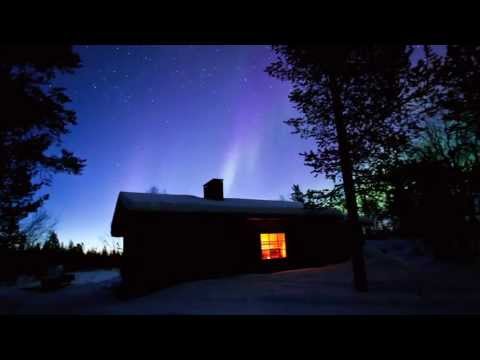 Ed: Brianna Bemel
---
Incorrect source, offensive, or found a typo? Or do you want to write for Elephant?
Tara Lemieux
is a mindful wanderer, and faithful stargazer. Although she often appears to be listening with great care, rest assured she is most certainly forever lost in thought. She is an ardent explorer and lover of finding things previously undiscovered or at the very least mostly not-uncovered. When she's not writing, you can find her walking in the woods and sometimes changing the way we look at things, one simple moment at a time. If after all of this, you still wish to seek Tara out, you can contact her at
www.taralemieux.com
, OR read her
SUPER-AMAZING DAILY blog
or, take one second to "LIKE" her on Facebook at
Tara's Facebook Page
. Or email her directly at
tara@taralemieux.com
. All roads will lead to one home, and rest assured she (and Nudnick, the wonder dog) would LOVE to hear from you.