get elephant's newsletter
"The most fun you can have while pretending to exercise."
Tandems are so last year, the HandleBar is where it's at!
This 16 person party bike designed in the bike loving country of Holland has made its way to Colorado, and this Friday we're taking this baby for a spin through downtown Boulder.
One person steers the craft, while the rest of the team stomps the pedals.
It's eco-friendly, it community building and most of all, it's smile inducing for everyone involved.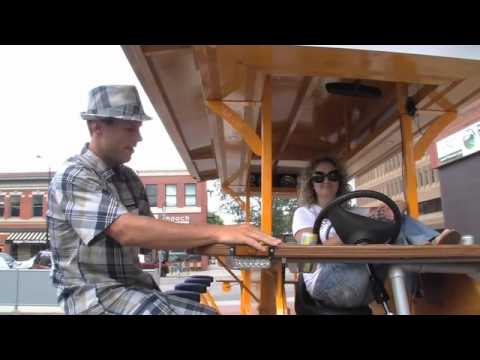 trending on elephant
The New Dating Rules & Why I Refuse to Play by Them.
Young Yoga Teachers: We are Missing Something Important.
A Letter to my Partner about my Depression.
From Divorce to New Relationship: 4 Lessons I Learned about Love.
Mindful Sex & Meditation.
A Male Perspective on what Breakups Teach Us.
How to Offend Authentic People.
How Group Sex can be a Tool for Personal & Spiritual Growth. {Adult}
Slipping Out of Love. {Mesmerizing Dance Video}