get elephant's newsletter
Eco Realtors: Pedal to Properties. Twig Salon. prAna Fashion show (with my dog, Redford). Senator Bennet party.
We've known the gang at Pedal to Properties, an "only-in-Boulder" confection of green, fun, biking about and successful business that's taken root in Boulder, and continues to rapidly grow. I popped by their new schwanky Boulder offices on my way to Twig, a new natural salon where I was getting styled for prAna ecofashion show before going to Senator Bennet's party downtown, which I was hosting, and (not) speaking at (they canceled me at last minute for Congressman Jared Polis, who's slightly more important, powerful, rich, intelligent and eloquent than I).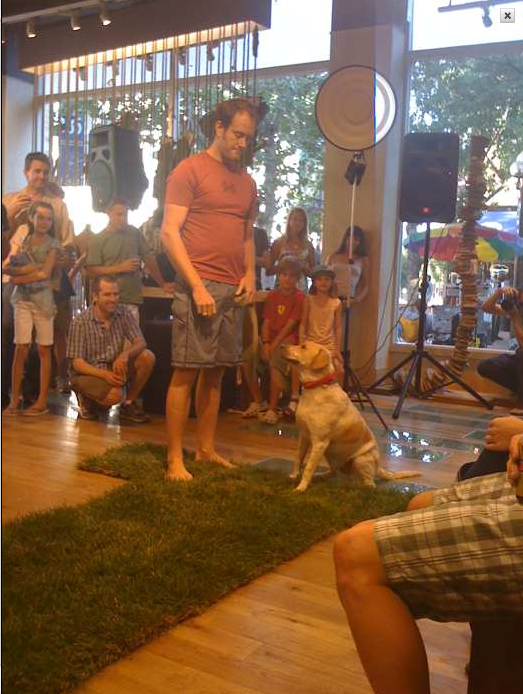 Click Photos to see Huge: