get elephant's newsletter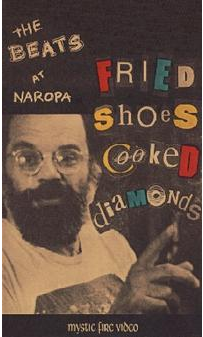 From the Wish I Were There department:
Below: bonus videos from the same 1978 film of the Naropa poetry scene in Boulder, FRIED SHOES COOKED DIAMONDS, which can be seen in its entirety here.
<>
Bonus: for basic meditation instruction via Chogyam Trungpa Rinpoche, click here or here.
For news and video re Howl, new film about Allen Ginsberg, click here. For slogans re how to write genuinely by Ginsberg, click here.
[galleria]
Ann Waldman:

Allen Ginsberg, sweet Allen:

Poetry as Social Activism:

Peter Orlovsky:

Diane: