Kosha, sheaths, subtle bodies
Read the Best Articles from October
You voted with hearts, comments, views and shares.
Get our daily inspiration (free)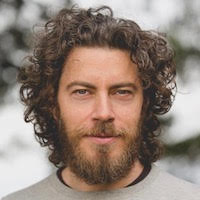 Ben Ralston has been practising personal development—necessity being the Mother of invention—since he was about six years old. He's been teaching and sharing what he's learnt along the way for a couple of decades. His main thing is Heart of Tribe retreats—whose very purpose is to help you fall back in love with life, no less. Leading these retreats alongside his woman Kara-Leah Grant—also an elephant journal writer (that's how they met!)—they combine a deep well of lineage-based yoga teaching experience, with expertise in healing trauma and various other methods of personal development. Ben also works with clients one-on-one via Skype, writes, makes videos from time to time, and is passionate about parenting.
He lives in an intentional, tribal community in the hills of Croatia, where you might find him gardening barefoot and talking to the rocks. Connect with Ben on Facebook or YouTube or check out his website for more info.
0 Comments