get elephant's newsletter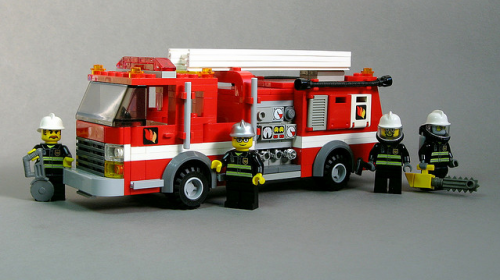 Update:
The City of Boulder has begun mandatory evacuations of neighborhoods in west Boulder. All residences and businesses within the following boundaries are being ordered to evacuate: west of 7th Street from Canyon Boulevard on the south to High Street on the north. An estimated 1,700 people and 800 units are within these boundaries. You can call (303)- 441- 7730 for more information on evacuations.
Update via Boulder Magazine: Firefighters are initiating a back burn operation that will result in significant power outages. Outages will occur from 28th St to Nederland from Baseline Road and Iris Ave in the city and Allenspark to Coal Creek in the mountains. This situation is expected to last for the next four hours.
~
Running up Mt. Sanitas this morning, the smell of another disaster has started.
Dark clouds of smoke coming out of the mountain like a volcano. My heart sank into my stomach as large gusts of wind blew the smoke even further, while sirens raced up Canyon and planes flew above me.
I can only hope that this is not like the last fire we all just experienced. I will be wishing the Fire Fighters good luck with this dry, windy day in Boulder, Co.
Evacuations have already taken place, and the fire continues to spread into the valley.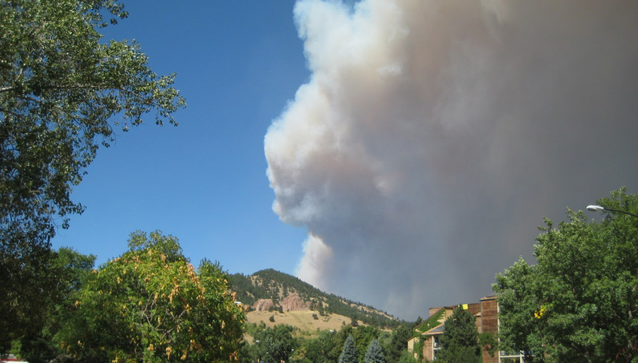 Click the following to up to minute updates on twitter: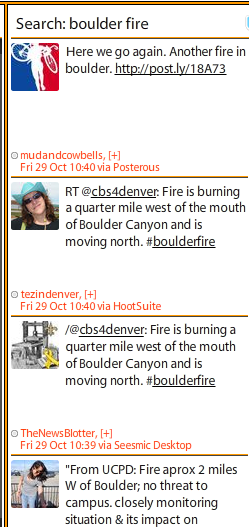 Alex Hanifin is a Boulder local. She climbs rocks to get off the ground. She bakes to enjoy herself.  And her work comes along with it all.