get elephant's newsletter

Update to original, below: editor Waylon Lewis' response to WFM:

Dear [WFM Team Member], thanks so much. As always you and XXXX and everyone have been really sweet. I just put this on my Facebook Page, which goes to 25,000 folks…
also, [WFM Team Member] I tweeted my appreciation. I think Marissa would love to meet—she was a little humiliated and a bit out of sorts that week, anyways—without any of her clothes or anything. Not sure, though—I'll check with her. In any case you all have really walked your talk on this and it's all love. I'll update [this] blog with my appreciation.
Yours, Waylon
Original article follows:

No Home, No Shoes, No Respect.
I'd long associated Whole Foods with…wholesome people.
I had been evacuated from my home for eight days by a fire that consumed hundreds of homes. The air was still thick with smoke.
It would still be another two days before I could return. My back was killing me—the couch I'd been sleeping on dipped awkwardly, my butt sinking into that space between the cushions…and I had to bend my knees to fit. My small hamper of clothing, mass amounts of fruit flies, and I currently lived in a room the size of a walk-in closet. That said, of course, I am completely grateful to my friends—they had my back. Ones that are there for you in desperate times and let me take over the largest room in their house.
Still, I missed home. My beautiful, spacious home that looks down upon mountains and mountains, that looks down on the city, and removes me from the madness of speedy people, constantly going.
And, I was hungry. Starving.  My money was still trapped up in the house and I had been living off of Half Fast Subs' free meals for evacuees for a week at this point. God bless Half Fast's generosity, but sub sandwiches were getting old for this healthy living girl.
I googled "food evacuees boulder" and was given a list of restaurants that were giving free meals to evacuees. Included was Whole Foods Market. I shop at the Whole Foods on the corner of Baseline and Broadway weekly and was damn near ecstatic to see their name on the list.

Off I went.
Arriving, I made for the deli department, explained my situation, told them I had seen them on the list for free meals, and asked what that entailed, exactly.  They looked at me, dumbfounded. They had no idea what I was talking about. I was surprised by this, but they said they would ask a manager and I figured he would know.
I told them, "it's no big deal, I just saw Whole Foods on the list and was wondering."
The manager came out to speak to me.  He mumbled something about them maybe doing something at the front of the store, blatantly just as confused as his employee. I waited at the deli counter while the manager and two employees stood 20 feet away from me. They muttered quietly to each other about who knows what, looking over at me from time to time.
I stood there alone for about five to ten minutes, with them mumbling and looking over at me…
…feeling awkward as all hell, embarrassed, eventually a bit humiliated…
…until one of the employees finally walked over to me.  I knew this girl.  She may not have recognized me, but I had checked out at the register many times with her.
"Do you have shoes?  If not, you're going to have to leave."
I was torn between confusion and awe, or some mixture of the two.  I didn't quite understand what was going on. I looked down at my feet, looked up at her, and said, "No?"
"Okay, you need shoes to be in here, so you're going to have to leave."
She turned and left toward the registers and I silently made for the door, bare feet slapping against the cold floor. I think my mouth must have been open the entire way "home." Should I be embarrassed right now? What the f#$! just happened?
Not only did the manager who I had initially talked to not even bother to approach me again, but they didn't mention a thing about what I had actually been there for.  Yes, I understand I should have had shoes but… really? Couldn't they have asked me to get my sandals on, and help me out? We were all a little lost, that smoke and fire-filled week.
At some point in my life I had associated Whole Foods with wholesome people. But, of course, we're all human—and, from time to time, rude.
Never would I have expected my favorite grocery store to pull something like this.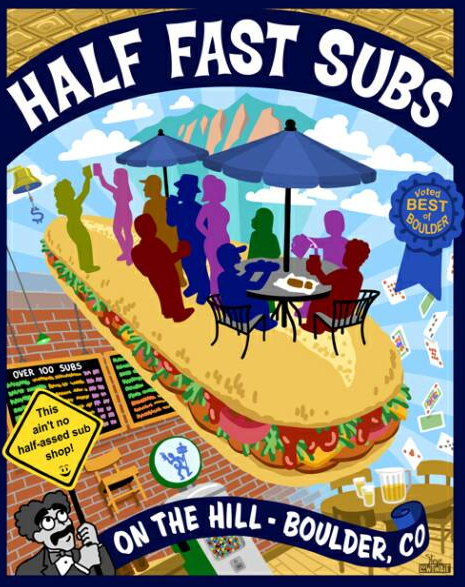 So, I biked to Half Fast. It's a popular college hangout—not a healthy, happy haven for green living.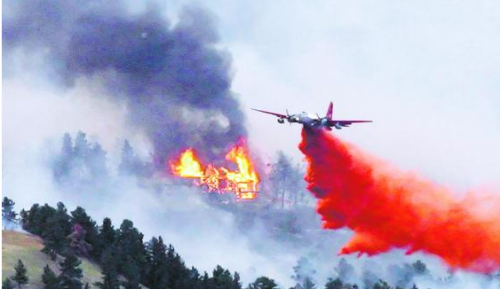 They served me barefoot, asked me how I was doing and how my house was. We introduced ourselves personally, and they allowed me to grab chips, drinks, cookies and whatever else I craved, on top of my meal.
Whole Foods, would it really have been that hard to help a sister out?
~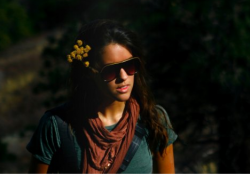 Marissa Faye is a cultural explorer hailing from the far eastern lands of Sherborn, Massachusetts.
She is like a sponge—absorbing all things around her with a forever unquenched curiosity.  Often times she is hidden away in her mountain fortress, madly writing tales of fact and fiction.
She is a flowerchild at heart and an incurable addict of art, music, food, and the infinite explorations of life.