get elephant's newsletter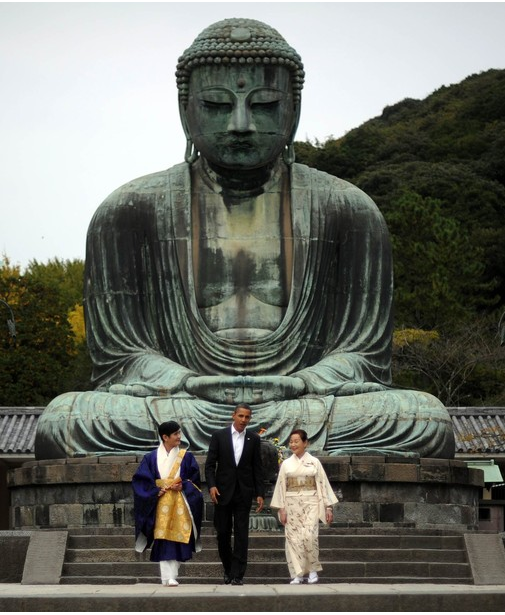 A Busy Two Weeks ends with a Pilgrimage.
President Obama made a return visit—the first since he was six—to the Great Buddha statue in Japan:
"I was only 6," he said, the last time he visited the sacred site.
"It is wonderful to return to this great treasure of Japanese culture. Its beauty has stayed with me for many years," Obama wrote in the guest book, the White House said.
For a gorgeous video of the Buddha, click here. For video of Obama at the Buddha, click here.