get elephant's newsletter

How community micro-funding has helped me with personal transformation.
Why has it been so damn difficult to see the recipe for success and get all the ingredients into one bowl? This recipe it seems takes years to accomplish. Only through trial and error, mini-successes and failures, can you arrive at that profound moment of AHA when it all becomes a triple-layer cake! That baked good came for me today around 11:00 am.
My little jewelry business has been an ongoing experiment for over eight years. Once a spare-time, gift-creating adornment hobby, I soon saw profit at the end of the tunnel. Naturally, I love to create, and concoct new ideas. When walking in the woods I see leaves as earrings, vines as chainy necklaces. The world around me is inspirational. I like connecting with people through art, visions and business. This is where ideas become tangible, accessible and real. When I decided over a month ago that it was time to take this jewelry passion of mine to the next level, I set my sites on a Kickstarter grant. This was the necessary tool of expansion needed for raising capital.
Micro grants, P2P and crowd-funding are the new multi-national bank loan. This profoundly popular fundraising trend is a huge, sustainable step in the right direction. It motivates community, makes the ROI (return on investment) tangible for the lenders, builds hype around your product or service and can create a substantial web presence.
Sites like Kickstarter can be a wonderful opportunity for unique ideas to gain momentum. Seeking outside funding, financial backing, etc. is common practice in business, so why not make it grass-roots? The beautiful part of this model is that entrepreneurs like me get backing from a community: friends, family, and those who see value in my work and vision. If you ask me, this is strongly sustainable model and a necessary change in the way we think about goods and services.
At first, these were motivating factors for the grant process. I needed growth capital- surely there would be a backer or twenty who would want to see my project succeed, right? But it wasn't until that first ten dollar donation came in that I began to get ecstatic, to see the beauty in what was actually happening. I was believing in my product in a new way. I felt my business and purpose start to expand. I was seeing my own value and the value in my work.
As each donation has come in, the excitement has increased. It has been invaluable to see and feel the support of friends, family and strangers and to feel a community embrace me and my work. Each backer is insisting that my vision become a reality.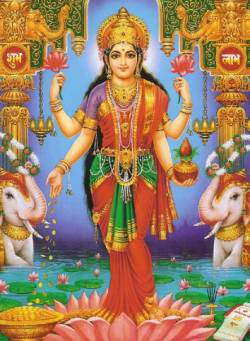 This level of community would be impossible from a standard bank loan.
As the support has grown, my belief in my personal accomplishment has grown ten fold. I feel successful already and have started to see that pay off. The other day I was questioning whether or not I would succeed- after all I only had fifty-four days to go and barely had a quarter of my $3200 goal. Would I make it? Could I pull this off? What happens if I "fail"? Then my phone rang. It was a national magazine who had seen my Kickstarter post via Tweets and Facebook and they wanted to help me out. In exchange for $290 worth of goods (they really liked my jewelry), they would post a quarter page ad in their upcoming online gift guide- just in time for the holidays. I realized there was no failure at this point. My community was growing, gathering and getting more adamant that I succeed. I better start to believe it!
Then came the email. A friend was prepared to help in any way possible in order to see that my entire goal was funded. My response surprised my Self. I was both overjoyed and resistant. Suddenly I questioned whether or not I even wanted this goal to be accomplished. Did I deserve my own success? I suddenly felt afraid to succeed or to fail, complicated by a layer of guilt for having received such an offering. This was the most necessary tool of transformation needed.
If I don't believe in my self, how can anyone else? Now that my self-acceptance was gaining momentum, could I radically accept larger and larger amounts of abundance, support and encouragement? This has become a test of how much I truly believe in my self, my work and my deservability. With others now supporting me, do I fully support my Self?
After digging deeply, returning to my long-standing desire and vision, I am finally at a place in my Self where I am able to accept gifts, offerings and blessings without negative side-effects. As it turns out, that's what this whole process has been about! Not about getting monetary donations so that I can buy supplies and cover advertising costs. No, this Kickstarter grant process has been about inner transformation in ways that I hadn't anticipated. Yet these changes are crucial in order to achieve real success. Every donation has been a gift and another pathway of acceptance. It has been about believing in who I am, the value of my work, and my deservability. Urging me forward is the momentum of a large community of supporters and well-wishers. How can I fail?
As I write this blog, another "backer alert" comes in. I realize that there is no stopping these flood gates of support that I've opened. I learned to accept mediocrity for the last 29 years. I learned to accept a  lack of help and encouragement as o.k. so why can't I learn to accept the opposite? I believe that we can, with constant, little reminders. Eventually those little drops fill the bucket of the soul until suddenly, it overflows.