get elephant's newsletter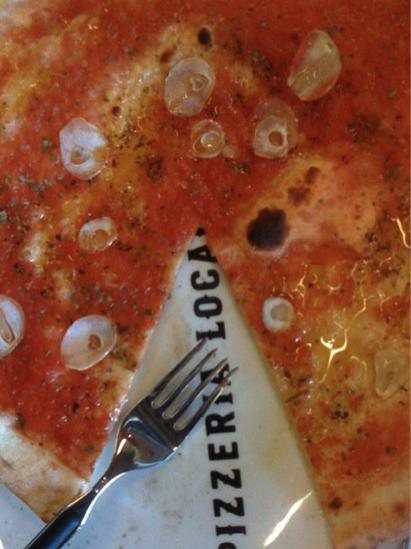 I'll keep this one simple:
I just ate at Pizzeria Locale for the first time. It's a gorgeously designed space—hip and classic, old school simultaneously. It's well-executed outside and in. The food is unbelievable, the huge woodfired oven (one of only two or so of it's kind in the US?) is impressive. The service is professional and warm, attentive yet not overly-so. Best of all (from this underfunded entrepreneur's pov), it's super-affordable: I enjoyed the $9 veggie lunch special which included salad, their insta-world-famous pizza, and too many cups of coffee.
Moral of the story? I'll be there all the time.
Extra credit: Would love to see eco soap (scentless Pangea, Josh?) and low-flow toilets, compostable pizza boxes…but Pizzeria Locale is naturally eco-responsible by way of slow food, quality ingredients, great people. The team, including longtime acquaintances Chris, Bobby and Lachlan…what can I say: it's a home run.
*Love the white hats, too.
***I went back for dinner with some friends, including Slow Food adventuress Peggy Markel. Same great food, service, community and overall vibe—and they showed me their soon-to-be café as well. Psyched. ~ W.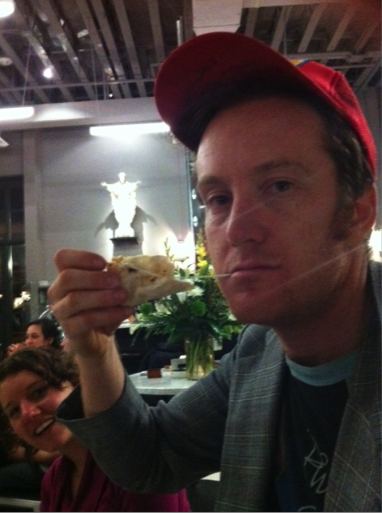 Photo at top: Carrie Jackson. Photo from dinner (same day as had first visit, a lunch, at PL) by slow food rock star Peggy Markel.