get elephant's newsletter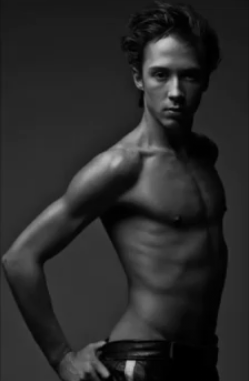 Interesting, that a star—pressured to come out publicly and therefore help demonstrate to young people everywhere that it's okay to be gay—delays said decision because of said pressure.
From Feministing:
Weir … discusses his desire to come out on his own terms – despite pressure from the LGBT community. "A lot of the gays got downright angry about my silence," he writes. "But pressure is the last thing that would me want to 'join' a community. The massive backlash against me in the gay media and community only made me dig my 'closeted' heels in further."

Weir writes that his decision to come out now has to do with the current climate for LGBT youth – specifically, the recent spate of suicides…

…Finally, Weir told the AP, he doesn't need universal acclaim (though with a documentary, a reality show, a book and a single, he might be aiming for world domination). He just needs self acceptance. "People aren't always going to get me. I don't need the world to get me. I get me." …for the rest, click over to Feministing.
Bonus: Weir's "first single, a terrible-in-a-wonderful-way song named Dirty Love that I have definitely not had playing on repeat since yesterday. No, sir."