get elephant's newsletter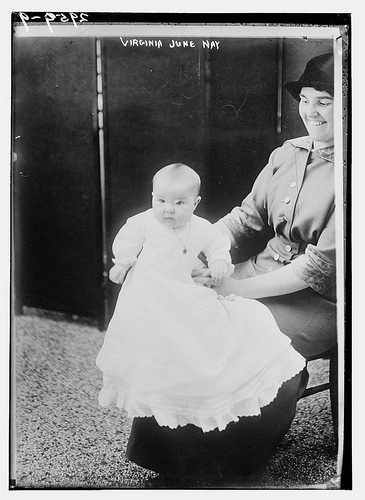 Beanbags and Birds.
It hardly seems like something I should receive a paycheck for.
Twice a week I leave Opal in the capable clutches of daycare and head to the Alzheimer's Facility where I massage a small, lovely group of ladies with dementia. This is where I promptly step into my grownup-oriented ego, but in many ways it feels just the same as where I came from.
At daycare on a particular day last week, there were beanbags strewn across the floor when we arrived. They were the It-toy du jour, a dozen or so cloth raviolis pregnant with beans for filler, the rich, primary colors one uses when learning a new language. Opal examined a green one, but reconsidered and promptly tossed it aside as she scrabbled one-handedly for something that would make more noise, white-knuckling (her bunny) B's ear in her other hand. I kissed her on the forehead, told her goodbye while she was effectively occupied and snuck quietly out the door into a face-full of sun.
I entered the Alzheimer's Facility using the handicapped buttons to open all the doors for me, as if I traveled with a very polite poltergeist. I considered how light my load was without a child and her accompanying paraphernalia. I entertained passing thoughts of a recent trip to the mall when I literally had to holler for help getting Opal's stroller through a two-ton, fast-closing, door with no stopper.
It must've been time for an activity when I arrived because most of the residents had been wheeled into the common area. Many circled a rectangular table that was filled with balls, magazines and—low, behold— the very same rainbow-colored beanbags I'd just left Opal with at her daycare.
I reached for the green one, slightly and momentarily distracted with musings about these kinds of similarities, when a resident, Penny, growled at me—complete with pinched nose and curled lip—and attempted to slap my hand away. Any ruminations were momentarily severed and I smiled, growling back at her.  I've worked with Penny for years, since long before I was pregnant with Opal, back when the only baby I'd bring to work was Olive the dog. I handed her the green beanbag to occupy her hands as I wheeled her down the hall to her room, noticing a constellation of drippings from lunch on her blouse. We parked in front of her large window that framed a caramel-colored tree and two bird-feeders. Penny loves watching the birds.
I began to massage her shoulders and spoke to remind her of who exactly was touching her, saying "Do you see the birdies, Penny?" The voice that came from my mouth was the same high-pitched sing-songy voice I (unconsciously) designate for Opal, which suddenly hit me as a grotesque way to address a women who'd been in her body on this planet for nearly nine decades. I scanned the walls of her room, unchanged for as long as I've known her: a handful of remarkable oil paintings that she'd painted over the years, photos of herself as a young— and most certainly fetching— woman, photos of her daughter alongside two subsequent generations of the family.
Penny is a great-grandmother.
She fingered the beanbag and asked what my name was for the sixth time since my arrival and I made a point of answering her in the deep, un-rushed, un-excited tone reserved for respected peers and elders.