get elephant's newsletter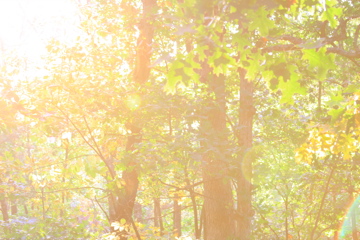 My beautiful cousin was diagnosed with multiple sclerosis (an inflammatory, autoimmune disease that attacks the Central Nervous System) when she was a mere 20 years old. I was living with her and my aunt at the time and could remember her waking up in the middle of the night in tears—an arm, a hand or leg paralyzed with a tingling numbness. A few months later, she was diagnosed with MS.
As you can imagine, it was very hard for her. A young artist, engaged to her high school sweetheart and who loved to stay fit, had to face that one day she might not be able to use her hands or vision due to the possibility that her MS could progress into various physical and cognitive disabilities.
They say there is no definitive cause for MS, but it can be attributed to factors such as genetics, environmental factors, and infection. They also say there's no known cure. Wanting to avoid some of the adverse effects of medical treatments, my cousin sought out other options.
Over the years, we have exchanged thoughts and views on alternative therapies for MS. She has tried apitherapy to good old-fashioned praying. She has experienced many ups and downs. Good days being able to get around with only her cane, and bad days being stuck in her wheel chair. For the past 10 years, her MS has not improved nor has it gotten worse. At the age of 41, she continues to maintain her courageous optimism and openness to alternative treatments.
I thought I'd capture some of the things we've exchanged over the years from various written resources to my cousin's own personal trials:
Massage therapy: some say massage therapy helps to decrease muscle spasticity, helps fight depression, helps sleep, and lowers anxiety.
Acupuncture: benefits are said to include pain and spasticity reduction in addition to improving sensation, vision, and bladder control.
Reflexology: said to be a popular complementary treatment for MS; reflexology assists with pain management, numbness and sleep disorders.
Yoga: helps to reduce stress, anxiety, fatigue and increase energy levels.
MSM (methyl sulfonyl methane): helps to temporarily reduce inflammation and supports synovial fluid between joints.
Flaxseed oil: might help protect against nerve damage associated with MS.
Calcium, Magnesium, and Vitamin D
Medical cannabis: some studies have indicated that the use of marijuana may help those suffering from muscle spasms, pain, and fatigue.
Today, she eats a healthy diet, takes a daily multi-vitamin and when able, cycles one to five miles on her stationary bike. However, the best treatment, according to my cousin, is the love and support from partners, family, and friends.
For those of you living with MS or living with someone with MS, never give up, there is hope, your strength is an inspiration.
I love you Tammy.