get elephant's newsletter
Meditation changes your brain; Readers love to click on girls in bikinis.
Gawker, of all places, is featuring a blog about meditation. But the savvy author knows that meditation may get you happiness, but meditation won't get the clicks.
Chicks get the clicks: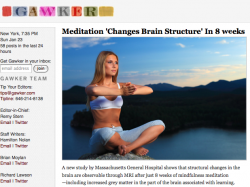 For the rest of the article, click here.