get elephant's newsletter
Green Is In
With 2011 kicking off rather nicely for the tech world, there have been some big changes that have occurred lately that are worth noting and keeping an eye on. Many different industries are making the switch to green energy and green technology, from auto manufactures to satellite TV service providers. With 2011 just beginning it is already set to be a great year for any industry that is breaking into the green market.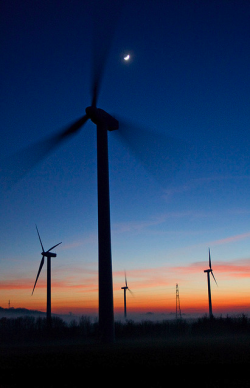 At the top of our list and the biggest advancement so far is Solar Power, which has become a leading contender in the alternative energy market. For the last few years wind power has been leading the way mainly because it is relatively cheap to produce the equipment and very easy to use. But it did have its drawbacks, mainly being noise pollution and feasibility. The large turbines produced a loud humming noise when rotating and many people who have wind farms near their property will hear this continually. Feasibility is also a huge concern: because not every area has constant wind, power generation is on and off.
Solar power aims to change this, with the technology becoming cheaper to produce and cheaper for consumers to purchase, it is quickly gaining popularity in the global market for alternative power.
Efficient Technology Evolved
Many people made New Year's resolutions this year, and one of the most popular is to make better use of our time. Funny that should be the case because technology is evolving at such a pace that often it takes more of our time. But there are a few products that are actually helping us out. Take Ford's SYNC service for example. Incorporating everything from GPS to local weather forecasts to hands free calling, this all in one unit is designed to make our drives more efficient and less stressful. There are other great technologies that are set to come on the market in 2011 that are sure to provide similar advances as Fords SYNC service.
Changing The Face Of China
With the Green movement, the region that has been impacted the most is China for many reasons. First is the fact that they are the manufacturing hub of the world. They get the chance to implement the green technologies that are being produced right now. This is a huge advantage to them as they will have access to the technology before anyone else.
Also due to their population and lack of land, China does not have a lot of sources for power. As such they have invested heavily in alternative sources of power and the most prominent is solar power. From big farms to power their cities to small hand held cells that recharge everyday gadgets, China is leading the way in use of clean alternative power.
Investing In The Technology
As with any technology, green technology requires a huge investment be made in the research and development phase. This is happening now but more is needed. Leading businesses have called for an estimated 16 billion to be spent over the next year on research and development of this technology to further the advancements. With businesses such as Microsoft calling for further investment you know that there is money to be made in the technology, and is worth heeding their advice.
Green Autos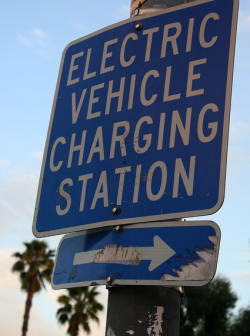 The most environmentally unfriendly product that we use on a daily basis is our cars. They burn fossil fuels which further pollute the environment. Not only that but the use of them is getting so expensive that many people cannot afford them anymore. This is where electric cars come in. They debuted a few years ago but fell by the wayside due to some serious disadvantages they had compared to traditional petrol cars. Now having resolved these issues, they are making a huge comeback and are here to stay. Analysts believe that within a few years time, most of our public transportation including city buses, trains and streetcars with be run completely by electric engines. Their hope is that once this is in place, many people will use the service as a viable means of local and long distance travel.
The Method Of Delivery
With new suitable, sustainable sources of clean energy arising, the delivery system needed a huge overhaul which started a little while ago and is still ongoing. From installing new sensors to monitor usage to better shielding for the lines themselves, the overhaul aims to make the delivery system more efficient.
Green TV?
With all of these technologies changing there is one venue that is leading the way, and that would be satellite TV providers. From Energy Star efficient receivers to top of the line energy efficient broadcasting methods, satellite is the most energy efficient medium available.
These are only a few of the evolving and emerging technologies in the green market and the year has just begun, keep your eyes out for more interesting applications for green technology.
______________________________________________________________________________________________
Eric Carlson was raised in Oakland, California and attended McGill University in Montreal, Canada. Currently, he lives with his wife & 2 kids in San Francisco, California. Eric works as a freelance webmaster and writer, and enjoys blogging and writing about subject matter related to green, gardening and technology niches. During his spare time, he enjoys traveling and spending time with his family.

Eric is the Publisher of WatchTVOnMyComputerToday.com. He is passionate about satellite systems and their applications in our lives. You can find many discussions about satellite TV free from bias on his blog along with satellite TV guides to help you choose the best setup for you.