get elephant's newsletter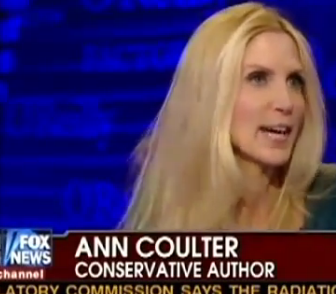 Good, god help us. That fails, oh Bill, please step in and set her…right.
Interesting to see her quote the New York Times, and a scientist—a Jewish one, at that. Not normal references for Ms. Coulter. Next thing you know, she'll be quoting a member of the LGBT community.