get elephant's newsletter
The Ugly, the Bad, & the Basically Good.
From about age 13 to 21, I got in dozens and dozens of fist fights.
These fights were usually brief and ended up with the other guy flat on the ground, cold as ice. People referred to my right arm as the 'mx missile', as my special skill was to knock people unconscious with but a single laser-focused punch. I knew exactly where to hit people, and I hit really hard. My punches came from about four feet down in the earth and had a certain rock solid quality to them.
After a couple of years of Tae Kwon Do training, I explored kickboxing for a short time, having one fight in the ring at a full house in the old Halifax Forum. In the main event of a multi-fight card, I fought a contender who the following year would become the Canadian heavyweight Tae Kwon Do Champion, and would be hired by the police force to train them in hand-to-hand combat. With a single right hand to the jaw, I found it relatively easy to knock him unconscious in the first seconds of the second round.
I was especially talented at hurting people, and I also had a great passion for it. So it was a surprising and fortunate turn of fate that I would get into Buddhism while still a teenager.
Stepping Onto the Path.
The first time I ever experienced meditation was in Tae Kwon Do training, where we would sit and try to 'quiet our mind' at the beginning of class. It wasn't long after that I read an article in a magazine called "Traditional Tae Kwon Do" on the noble eightfold path of Buddhism. That article spoke to me so clearly and deeply, and as I read it I remember having a feeling like I had come home. I was hooked for life.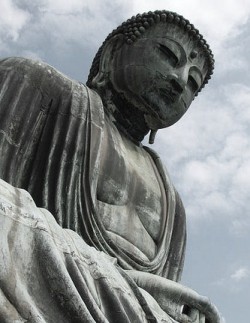 I went to the public library in Dartmouth, Nova Scotia – my home town, and took out the only book on Buddhism they had, "The Three Pillars of Zen" by Philip Kapleau (this was in 1982). I have to admit that I didn't understand a single word of what I read, and I probably got to about page three before I fired that book across the room. But I knew there would be more books on Buddhism somewhere, and eventually I found myself looking in the yellow pages under "meditation".
There were two places; a Transcendental Meditation Centre, and a place called "Dharmadhatu." I called the Transcendental Meditation place first because I remembered hearing their name somewhere. To learn their way of meditating you had to pay $300.00 and then you would receive a personal mantra, which didn't feel right to me. Then I called the Dharmadhatu, and  what happened next was sort of funny. I asked them if the meditation would help my martial arts practice, and I was told "No, probably not." So I said "Well, won't it help me focus better?" and again they replied that it probably wouldn't. So then I asked, "When can I come there to learn meditation?" There was something so clear and straightforward about the way the person spoke, and I had never encountered anything quite like it before, but I wanted more. It turns out I wasn't looking for help with my martial arts at all, but I was looking for something more personal. I was looking for help with my general teenage struggles and my problems with aggression and anger.
For most of my life I had experienced intense anger and aggression in my state of mind. The best way to describe the level of anger I'm talking about is to say I used to feel like my very being was an ocean of ferocious anger. In some ways I can still feel it. Even as I write these words, the experience of powerful anger is never far away if I decide to head in that direction. It's nowhere near as severe as it used to be, but still a lot of my life energy goes into struggle and aggression in some form or another. I once met a man who ran a printing shop in Toronto and we were musing together on the experience of being human, and he said of himself "I'm a struggler." That was helpful to hear because I realized that "yeah, I'm a struggler too."
Learning to See Through 'Negative Negativity'
It's interesting to be a struggler and also be a Buddhist, because as Buddhists we're taught and trained to overcome struggle. For many years I struggled with being a struggler, because my religious indoctrination had been "You aren't supposed to struggle." For a long time on some subtle level I felt like a failed Buddhist because I wasn't able to stop struggling. But I eventually realized that that just wasn't a helpful approach.
It's like a sign I once saw in the window of a beautiful Tibetan Buddhist temple in Toronto on the street where my Structural Integration office was. I walked by that temple twenty or thirty times per week for over eight years. The sign was one of those big black circles with a black line through it like the Ghostbusters symbol, with the word 'ANGER' inside the circle. I think that misses the point somewhere. I never did go visit that temple.
Eventually I began to understand how to be kind with myself and all my struggling and aggression, and to be more honest with myself and take the attitude of 'start where you are'. Now I struggle less with being a struggler, which helps the struggling itself to ease. Probably it would be better for me to just stop struggling altogether, but the habit runs deep, and moving beyond it is turning out to be a gradual, life long journey of waking up to the goodness of the heart. For years I yearned to be more connected with my heart, to open up and just get over my aggression. But it never happened like that. It has always been a steady process. And also, I think we never know this until we've been through it, but making friends with the aggression itself is where the action is.
Post-Traumatic Problems
As best as I can remember it, my story with anger started with a major trauma at around age six. I fell into a rushing stream and nearly drowned. I got trapped underwater and was unconscious for a couple of minutes before a man living nearby fished me out. After that I was always smashing up my world in an angry fit. I broke everything I could. I broke things in my house, I broke my toys and I even broke my friends' toys. In fact when I grew tired of my friends, I beat them up as a goodbye present.
Some time after the near drowning I started to manifest symptoms of what I would later learn to be Tourette's Syndrome. Having Tourette's was a major part of my problems with anger. Tourette's is a complex condition and each person has their own style of dealing with the spectrum of symptoms they experience. In my own case my main strategy was to try and suppress my symptoms, and I did anything and everything I could to stop the twitches and sounds from occurring.
My parents also tried to suppress my twitches, and together we did a pretty good job of shutting me down. Gradually I became extremely tight and wound up, and it got to the point where I remember it being literally difficult to breathe for a number of years. I became obsessive compulsive, had learning difficulties, and generally struggled along through my childhood. Naturally I became increasingly angry as time went by.
Finding Relief and Love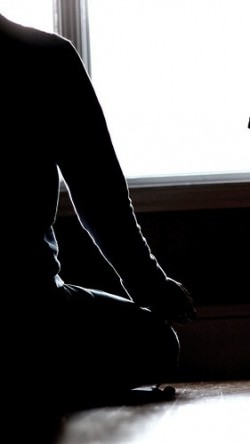 When I was still a youngster I would come home after school and lay on my back and just breathe. I would lay there for an hour or so trying to slow down and ease the storm inside my head and the tension in my tightly wound up little body. These sessions were my first explorations into self-improvement, and they gave me some sense of control in my life, which was immensely helpful.
As a teenager I started working with an eccentric old psychiatrist, an Irish man named Dr. Moore. When my social worker told me about him, he said, "I'm going to send you to see Dr. Moore, because he's crazy and he can help you." And help me he did. I can honesty say that Dr. Moore probably saved my life. His commitment to me was so deep and so complete that it helped me value myself, and gave me hope that my suffering could somehow ease and my life could improve.
Simply put, crazy Dr. Moore loved me, and because of that I grew to love him, and eventually to love myself. We worked together for several years and at some stage it seemed like we had completed what we could do, and so we parted.
It was about that time that I got into Buddhist meditation, which was a huge turning point in my life. Buddhist meditation gave me a definite and effective way to work directly with my own state of mind, and over time I gained more and more strength in dealing with my angst. The simple practice of being present finally gave me some leverage to choose what went on in my state of being. If Dr. Moore saved my life, meditation practice saved my sanity. As I settled into the regular discipline of sitting meditation, things finally started to make sense and I began to make significant progress with my anger problems.
That was thirty years ago. I'm still meditating, the journey is ever unfolding, and hopefully without sounding too corny, things get better and better all the time. Now, of course the truth of suffering becomes more real as the years go by as well, but I find myself having the courage to open up to it that rather than resist. And there is a peace and ease that comes from just going with 'what is', instead of always fighting and perpetuating the ultimate 'self improvement project', which doesn't work anyway.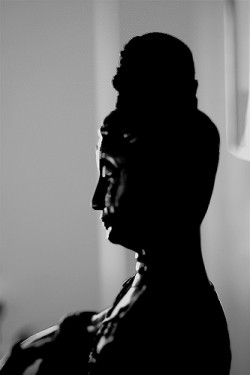 Over the past thirty years I have found meditation and Buddhism to be unsurpassably powerful tools. I feel so fortunate and blessed to meditate and spend time with myself directly and nakedly, to have the opportunity to encounter my own state of mind with some level of honesty, and to learn how to be friendly with myself and loving with others. What a precious gift the teachers of all the traditions have passed on to us.
I frequently still struggle with a shockingly aggressive mind. I experience life and other people with a painfully vivid sharpness, and I can have a series of mini mental wars with people, just passing them by on the city street. Does this make me a bad Buddhist? I think not. If I get lost in my aggressiveness and justify myself with various story lines about other people's faults, and then fail to recognize this, and if I do that consistently for decades, does that make me a bad Buddhist? I'm not sure. Personally I did this for many years, but eventually I started to see through the pattern and began to take responsibility for my own state of mind. So somehow the years of 'getting it wrong' were part of the journey, part of the learning process.
How to end this article? I'm not sure, but I do know that writing it was fun, and I hope you enjoyed it and gained something good from the reading.
_________________________________________________________________________________________________________________
Craig Mollins is a long time student of yoga, practices meditation pretty much every day, and has been a Structural Integration practitioner for over fifteen years. He is a meditation instructor in the Shambhala tradition and has taught meditation in various contexts since 1995. For the past two years he has been developing a methodology that uses mindfulness to help people who suffer from chronic anger, and will be teaching the first workshop in Mindfulness Approach Anger Management in Toronto this coming May.