get elephant's newsletter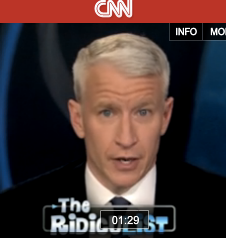 Journalism Ethics 101 with Professor Cooper.
A gentleman, Anderson Cooper gently offers facts, and goes out of his way not to make this gross distortion of reality into a pissing match. Because that's not what this is about: honesty in journalism is paramount. It's more important than any one opinion.