get elephant's newsletter
{Boulder Art Scene} 30 April Boulder's Art Scene supports education, hunger and organic farming
mmmmm Boulder at the Nomad Theater, a benefit for Growing Gardens
This Saturday, 30th April,  mmmmm Boulder is opening the Nomad Theater for Music, Movies, Modern Art, Munchies and Marvellous Refreshments. MMMMM Boulder features a mixture of  live performances by local musicians including Lisa Bell Band and Strangebyrds (Cari Minor & Ray Smith) , movie shorts from Boulder County filmmakers and multi-media artist Annette Coleman.
MMMMM Boulder brings together some of Boulder's Best healthy lifestyle brands to support Friday nights inaugural performance. Laudisios rolls up their wood fired pizza oven, with beverage service by Boulder Creek Winery, Boulder Beer, Eldorado Springs Water and of course movies would not be complete without Boulder Popcorn. Shamane's bakery will be on hand providing dessert and for the gluten free moviegoer, MMMMM is proudly pouring New Planet Gluten Free Beer. In true Boulder community style the evening is further sponsored by local businesses Boulder Granola and Earth Balance.
Mmmmm Boulder is proving that art can have a profound impact on our lives and their generosity supports garden based education in Boulder County. The proceeds from the evening at the Nomad benefit Boulder County's Growing Gardens. Last year Growing Gardens donated over 8,000 pounds of food to Boulder County charities and helped over 4,000 low-income residents with seeds, seedlings, food and garden plots.
What:
mmmmBoulder
Tickets:         
http://www.mmmmmBoulder.com
When:
Saturday, 30th April 2011, 6pm for food, drink and art, 7pm show
Where:
The Nomad Theater at 1410 Quince Avenue, Boulder, CO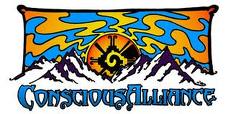 Also on Saturday night, 30th April in Boulder-
A benefit for Conscience Alliance: The Buffalo Heart Concert
After mmmmmBoulder at the Nomad Theater, head to the Boulder Theater for an evening with Elephant Revival, John Oates, Dovekins, Plenty Wolf Singers & Nat Keefe (of Hot Buttered Rum).  Similar to mmmmmBoulder, the evening of entertainment is coupled with a cause.
The event benefits South Dakotas Pine Ridge Indian Reservation.  The events proceeds will go towards emergency food support and Lakota youth cultural education. Pine Ridge is the eighth largest Indian reservation in the United States and it is also the countries poorest. Boulder is taking an active role in working with the Pine Ridge Indian Reservation, both through Conscious Alliance and recently through a partnership with CU Boulder's College of Architecture and Planning.
What:
A Conscience Alliance benefit concert featuring Elephant Revival and Friends
Tickets:
http://www.bouldertheater.com/event_detail.php?id=1478
When:
Saturday, 30th April 2011, 7.30pm doors
Where:
The Boulder Theater 2032 14th Street, Boulder, CO
More info:
Bring 10 non-perishable food and receive an event post by Lori Salisbury
(No Boulder- ramen noodles are excluded. Please bring organic non-perishable food)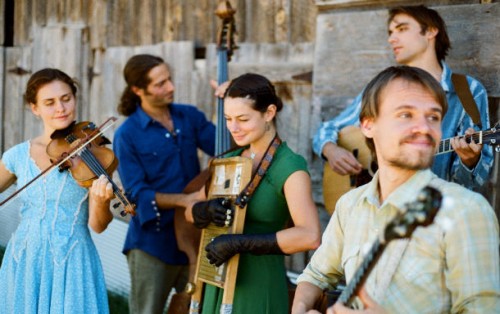 {Boulder Art Scene} 21 April Barbara Shark and Kelly Degnan
{Boulder Art Scene} 14 May Asian Influences