get elephant's newsletter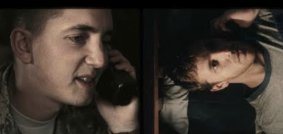 This Bud's for you.
Kudos to Bud…even if it is highly ambiguous…the internet has decided that this commercial does represent a sort of subtle shout-out to the gay community.
…the soldier's gay, right? The gays are wondering. The spot's two principals are the soldier and a certain guy back home, who's either his brother or a very best friend or his super gay lover. Not like they're…click over for the rest.
http://www.youtube.com/watch?v=sFccEZXmBOs&oref=http%3A%2F%2Fwww.youtube.com%2Fresults%3Fsearch_query%3Dbudweiser%2Bcommercial%252C%2Bthis%2Bmonth%26aq%3Df&has_verified=1