get elephant's newsletter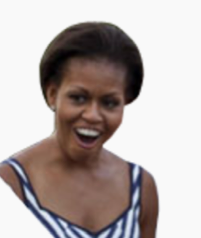 Human Interaction of the Day.
I've watched this three times, now. There's something funny and delightful about seeing a man's effect on a real-life baby—now if only dealing with complainers on the left and right were so "easy."
From Gawker: Obama is a Baby Whisperer.

"You okay, baby?" he shouts in the crying baby's face. "Come on, baby. You won't cry." He lifts the baby out of wife Michelle's arms. It stops crying. I can't believe that actually worked.
http://www.youtube.com/watch?v=8WPtEGOp5rI