get elephant's newsletter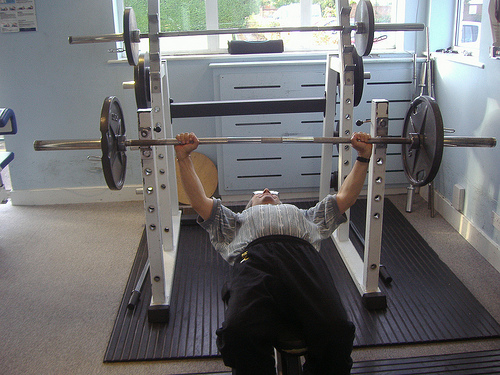 I discovered that I was, quite frankly, a yoga snob.
I even disliked doing yoga in a gym. The thought of any sort of exercise caused me to stagger around in a fog of malaise. My brain became this marshmallow goop that was slowly dissolving into hot chocolate. There was no way that my physical form would undertake it without prodding, persuasion and bribery.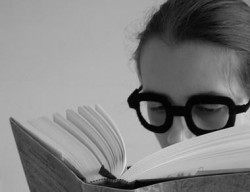 I sourced these prejudices back to when I was a child. I sported glasses so thick you could just spot the pair of eyes beneath, and I had the the motor skills of a blob of jelly. In a country like Australia, this is not a path to popularity. So I spent my time in the drama room and library. I used my antipathy towards sport and exercise as a shield. That way my heart wasn't pulverized when I wasn't picked for teams and didn't have to worry about the sniggers when I missed the ball…again. My own prejudices based on fear and rejection had kept me from the wisdom of  my body. Before yoga, I stayed in my head, avoided my heart and forgot about my body. Indeed blamed my body for my teenage trials and tribulations.
With blame and antipathy as my subconsciously woven perceptions, I allowed my attitude ablout exercise to chrysalis into a moth of disdain. I  realized that I had unknowingly branded the rumps of all exercisers as in some way inferior to moi. They were a single-dimensioned, power-hungry,vain, sweaty mob. Not exactly yoga-like.
When I discovered yoga, I found so much more than a way to keep my body hot to trot. I found my home. A place of total acceptance and connection that brought all the parts of self into one. Yippee!!
Then I started walking a lot. I noticed smells, sights, the fall of my feet. I rode the rhythm of my breath. I was bought a gym membership and I discovered the stillness of cardio repetition and the gratitude and joy of being alive with the endorphin release. I started to play soccer with my three-year-old and the neighborhood kids and I found the connectedness of teams; the many spiritual lessons to be learned from losing, encouraging others, acceptance of self. I realized that it doesn't matter that I am not good at catching the ball, I can still frolic around and toss myself into the moment of now when I streak  towards a goal. While swimming, I can come home to my body just as I do in my asana practice. I can meditate in a new, gratitude-filling way when I go for a walk.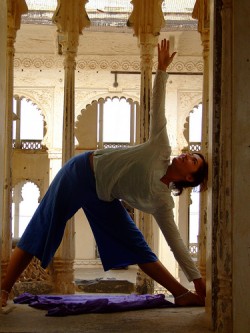 All physical exercise is really yoga. It is an opportunity to become one with the now, the universe and all parts of the self. It is the processing of all the dis-ease and the emotional release of all  thoughts and experiences. I had just labelled it as exercise, instead of yoga.
Yes, yoga has without doubt enabled me to make this connection, and perhaps I never would have found it had I been good at sport. But, I now welcome the movement of my body in all its forms and use it as an opportunity to practice the teachings of yoga.
_________________________________________________________________________________________________________
Zali Nash is an Australian writer and yoga teacher living in Moscow for a few years. You can get your pearly-whites into more of Zali's articles at her website and blog Path to Contentment.