get elephant's newsletter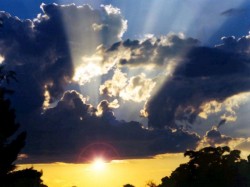 ‎If you live in the dark a long time and the sun comes out, you do not cross into it whistling. There's an initial uprush of relief at first, then–for me, anyway–a profound dislocation. My old assumptions about how the world works are buried, yet my new ones aren't yet operational. There's been a death of sorts, but without a few days in hell, no resurrection is possible. –Mary Karr, Lit: A Memoir
I taught music at a Christian university for ten years. Though officially adjunct faculty, I worked virtually full time, within one course of a full load and with a studio of private students. When the economy tanked, it became clear that the full-time appointment my employers had been dangling before me for years was simply not going to happen–that I was, despite my busy teaching schedule and advanced degrees, going to continue making about half what a convenience store manager makes for as long as I taught there. Every time I hire a sitter so I can come teach, I thought, I am basically paying for the privilege of working here.
So I quit.
Joy and woe, wrote William Blake, are woven fine, and while leaving was indisputably liberating in many ways, the change left me, at the same time, profoundly dislocated–especially during the approach of the first fall semester in ten years for which I had no classes to prepare. But the dark times (I have written before about my off-and-on struggles with depression,) were always generously laced with a lightness and spaciousness, the fulfillment of being more involved in my children's life and in their school, and the freedom to discover who I really am and what I really believe, unhampered by the doctrinal statement I signed when I took on my teaching job.
I still miss teaching fiercely, and there is no question that whatever I end up doing will be essentially educational. But it took about a year of woolgathering and casting around–which my wife's salary and moral support, happily, enabled me to do–before I began to realize what a person who teaches, preaches, writes, used to lead retreats years ago, has a contemplative nature and composes and performs devotional music should be doing with himself.
When the view finally began to clear, I enrolled in a training program for spiritual directors and retreat leaders, which seems to be one thing I can do now that could actually recruit all the many things I have done in the past. This fall, I will be doing my first contemplative prayer leadership in ten years, and the signs all seem to be pointing in the same direction more than they ever have before. For the first time, at 47, I finally feel like I am definitely doing the right thing with my gifts.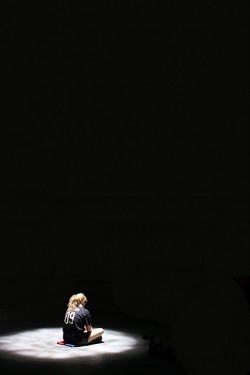 Now, you would think that this level of clarity would make me happy, or at least bring me relief from anxiety.  But I found that I had become accustomed to the predictability of my mired-down life to the point where the prospect of a liberated life was daunting.  Instead of setting off down the path, I found myself generating all kinds of ways of avoiding it, hiding from change and languishing in the grip of the Noonday Demon.
I was (and occasionally still am) still afraid that this new endeavor, like others in the past, will not "work out"–that it will not be, in worldly terms, "successful." What if people don't come to my workshops/attend my kirtans/book me for retreats? The music business has me so gun-shy about relying on other people to validate my work that I sometimes miss the days when I worked on a loading dock. The last thing I want is for the spiritual direction business to become success-driven.
As a classically trained composer, I had a reasonably good run: a couple major-label recordings, some national broadcasts, a few middling-prestigious grants, and a university teaching job. Not enough to make it to the playoffs, but enough to beat the point-spread, careers in classical composition being what they are.
But as exciting as it is to hear a choir or chamber ensemble perform my music, I have found it a power of magnitude more fulfilling to lead kirtans I have composed myself, with like-minded musicians behind me and a gathering of devoted souls facing me and singing my music back. The challenge now is to be happy whether my dream of leading retreats featuring contemplative prayer by day and devotional singing by night comes true or not, and if not, to be open and alert to wherever else the Spirit of Truth may be guiding me. (Prayers welcome.)
The good news is that God, as St. Teresa of Avila said, withholds Himself from no one who perseveres. Whatever form my ministry ultimately takes, hardly a day goes by in which something doesn't happen to confirm my belief that I am moving in the right direction, to the place whence I "can show others the goodness of God, who called (me) out of the darkness into His wonderful light." (1 Peter 2:9)  I pray it may be so.
Check out my new website!