get elephant's newsletter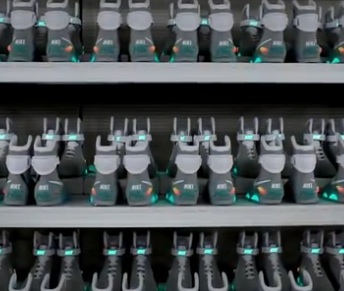 Awesome and…uh, unnecessary much?
It is rumored Nike may be unveiling their shoes tonight in LA. Have we really come to the point where we're too busy to tie our own (unfair labor) shoes?

Back to the Future Power Laces:
I'm all for futuristic design, but I'll stick with my attempts to live a slower, simpler life.
With thanks to PCMag for the find. For more info, check the article.