get elephant's newsletter

It's exactly what happened to me. Thank dog, I mean god.
I honestly look at my little, snorty boxer and wonder how I could ever eat a pig again. So I don't. Or any other animal.  Something just clicked in me and I realized I had this huge heart for animal wellbeing and couldn't understand how I ever before had so enjoyably eaten murder.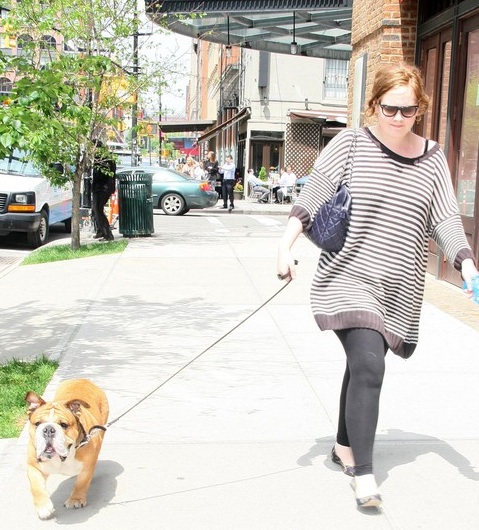 Multiplatinum recording artist Adele can melt hearts with her soulful voice, but her actions are saving lives. The singer told Britain's Radio 1 that she is leaving meat out of her repertoire.

Like many of her songs, Adele's inspiration came from love. "Whenever I am about to eat meat, I always see my little dog's eyes," she said.
Adele is quite right, of course: Cows, pigs, turkeys, chickens, and other animals killed for food feel pain and fear, just as dogs and cats do, and it doesn't make sense to love one yet eat the other. Via Peta
Bonus: