get elephant's newsletter

Victoria's Secret Sexy Sport.
[youtube]http://www.youtube.com/watch?v=USorNMaNEzQ[/youtube]
Every year, a few mainstream brands and new companies rise up to take a bit of a bite out of that delicious Lululemon demographic. Victoria's Secret is the latest entrant, following Alo and what's them called (we review so many). Are they eco-responsible or fair labor? Not sure.

"Designed for a woman's shape," "Women trust Victoria's Secret because they understand each woman has a different shape"…according to these two models (both slender, tall, with magazine-conventional beauty).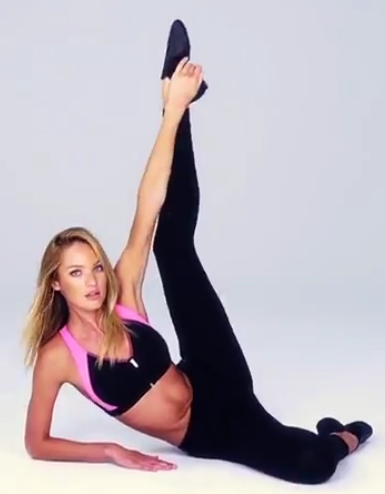 Videos:
[youtube]http://www.youtube.com/watch?v=_YgVO_LYtDw[/youtube]
Go on the set with Supermodels Candice Swanepoel and Erin Heatherton as they shoot Victoria's Secret's Fall 2011 VSX Sexy Sport collection. With this new line-up of yoga pants, sports bras and workout clothing, sweating is sexier than ever.
[youtube]http://www.youtube.com/watch?v=1SY0aJWtllM[/youtube]
[youtube]http://www.youtube.com/watch?v=ReHPeBwF3GI[/youtube]